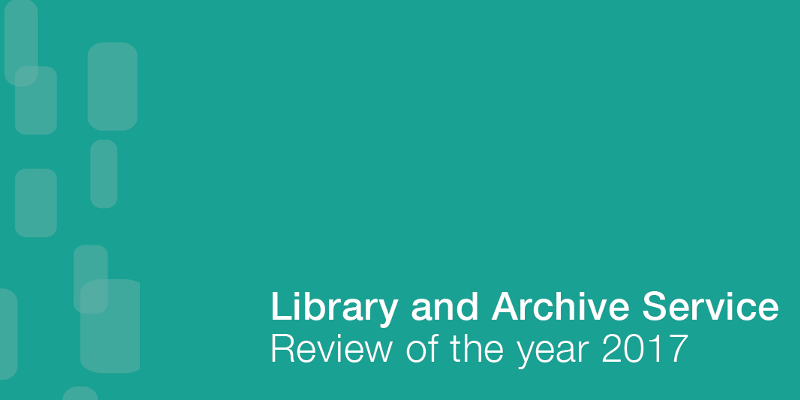 The past year has been a particularly sparkling one for the Royal College of Nursing Library and Archive Service. We launched our HLF service scrapbook project which included our first heritage graduate trainee role, we successfully completed our digital archive pilot, delivered our first Saturday drop-ins and developed our fellows collecting project. It was a year for accolades and we celebrated achieving Archive Accreditation, won the RCN Staff Awards Team of the Year and gained the Customer Service Excellence © Standard.
We have produced a review of the year, with help from our Communication team and it's packed with highlights, photos and quotes from our members and partners. Click here to read it.
As part of our Customer Service Excellence we are reviewing our enquiry and service standards. If you have any comments or feedback on the standards please email us to let us know by 1st June.

We are looking forward to a similarly exciting 2018 and building on these achievements – and I would like to praise both our members for all their help and input and also the team for such a fantastic year.