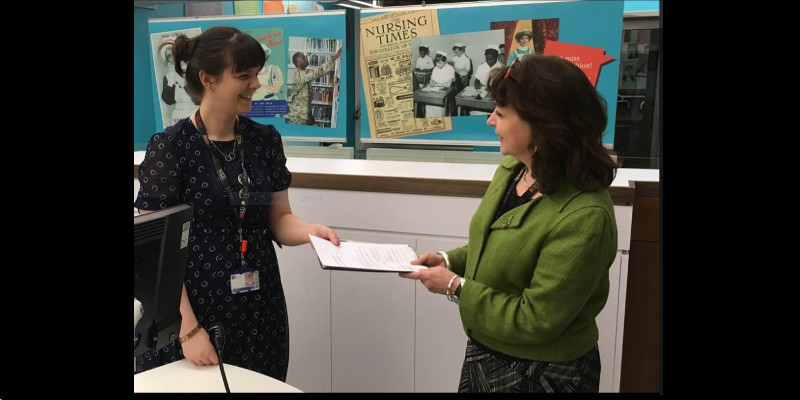 We all enjoyed the widespread centenary celebrations and commemorations which the RCN hosted during 2016. The archive team was kept very busy working to support our Communications team in publicising an amazing range of activities to engage members with the achievements of the RCN and its remarkable membership. To make sure we don't miss out for the next centenary we decided to boost record collecting for the archive collections through 'Save Our Story', targeting forum records.
Each year thousands of RCN members engage in forum activities in their chosen specialist fields. In my role managing the RCN archive collections it's my task to collect records which show what the RCN is and how it works. I can see that forums and societies help the RCN inform nursing practice, represent and support nurses. We want to record and reflect this diverse and dynamic area of activity for the future. And also to be able to tell the story of each forum, helping them celebrate their achievements.
Forum activities and meetings are happening right across the UK ranging from full scale international conferences to regular committee meetings so I know that they are busy creating all sorts of relevant records we would love to collect - minutes, papers, photographs, films, recordings and publications – evidence of an ongoing story I'd like to see preserved in the archive.
Help us by gifting your forum records to the RCN archive. If you are visiting Cavendish Square or our Edinburgh office please consider bringing in a donation for the archive. You can also contact our enquiries team at rcn.library@rcn.org.uk or call on 0345 337 3368 to offer records to the archive at any time.