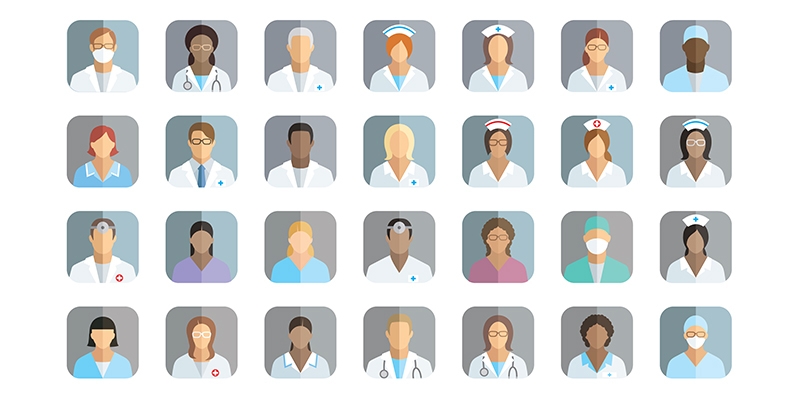 It was exciting to meet such a mix of members on the day - some of whom had never engaged with the RCN before, along with seasoned reps and new activists, representing the acute, community and mental health sectors, from students and newly qualified to very experienced nurses. The day started with a few introductions from our regional Council member Trevor Peel, followed by regional director Glenn Turp, who spoke in more detail about the Safe Staffing UK project, structure and approach. Everyone in the room was just so keen to get started with the job at hand; to start to co-design and co-plan a regional Staffing for Safe and Effective Care campaign.
We divided up into smaller groups to get to grips with our first task and discuss the emerging campaign aims from a regional perspective. The room was filled with enthusiastic discussion and debate as everybody took it in turn to have their say and contribute. Moving on, each group started to come up with some early ideas on what a regional campaign could look like, list stakeholders and who they needed to connect with, before the final stage of the day where we discussed the way forward. Some of this was reflected by members on social media, with regular updates and posting to Twitter throughout the event.
It was just fantastic to witness experienced, newly qualified and student members from across the region working hand-in-hand, all determined to ensure safe patient care.
At the end of the day, draft plans and early ideas were gathered up. These will be feed back to the England Board for Safe and Effective Care, who will start to pull together ideas coming in from each of the nine regional collaborative events.
In the meantime, there is immediate action that we can all take now. You may already know that the NHS is currently consulting on possible changes to the law that could make it easier to bring in the big ideas for the health service set out in the NHS Long Term Plan. But there's a huge gap in what they're suggesting. The gap is nurses, or rather the lack of them. We are asking patients, their families and the public to join our call for a change to the law to address the shortage of nurses and protect patient care. Using this quick and easy tool you can let NHS England and NHS Improvement know why the workforce should be a crucial part of their plans. It only takes a minute to fill in, so please help us kick start this vital campaign with a clear message: #safestaffingsaveslives.
Members are and will be the driving force behind this campaign. So, please do get involved when and where you can and help make a difference for all members, who are working every day without enough staff to provide a safe working environment and the best care for patients.