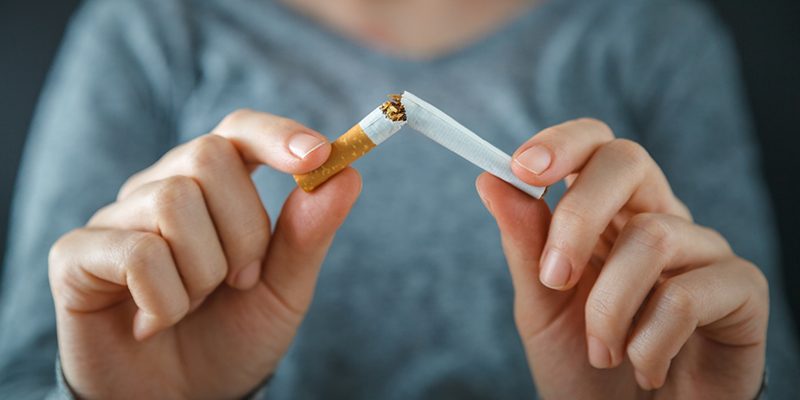 What has been the benefit of the ban?
Since the ban the number of smokers in the UK has dropped by almost two million.
Personally, I prefer not being in a smoke-hazed environment and having to consume another person's by-product. Also, my clothes not stinking every time I go out. Being pregnant, I am also am not left out of going to the pub and not exposing my baby to carbon monoxide and other chemicals.
At the beginning of the ban I was often left on my own in the pub looking after everyone's bags while they huddled outside in the cold. But over the last decade, I have noticed more and more people have reduced smoking, converted to e-cigarettes, or stopped altogether.
It does make social environments much more pleasant to be in and the overwhelming benefit for staff working in smoke-free zones is paying off.
This year over 76% of adults surveyed support the Government's activities to limit smoking or think they could do more, while only 11% believe the Government is doing too much.
Have e-cigarettes helped?
For the first time there are more ex-smokers (1.5 million) who use e-cigarettes than current smokers (1.3 million). Over half (52%) of e-cigarette users are now ex-smokers and 45% are smokers. The main reason given by ex-smokers who are currently vaping is it helps them stop smoking. For current smokers the main reason is to reduce the amount they smoke
So what can you do to support someone to quit smoking?
We can all do something, start by promoting Stoptober. If someone stops smoking for 28 days, they are five times more likely to quit for good.
The Stoptober quit smoking challenge has inspired over one and a half million quit attempts since 2012.
With Stoptober now in its sixth year, there's never been a better time to quit, including:
• better and more quitting aid options, with e-cigarettes now the most popular
• more restrictions on smoking
• banning the use of attractive brand imagery on tobacco packaging
• a strong anti-smoking culture in England
• effective stop smoking campaigns, such as Stoptober.
As health care professionals we are in an enviable position of being able to ask members of the public about their health and wellbeing. We are able to use motivational interviewing through Making Every Contact Count (MECC) to promote the benefits of stopping smoking.
If a patient smokes the best thing they can do for their health is stop. Smokers expect to be asked and be advised, a health event can be a trigger to quit. These tips will support you to make a difference to your patients:
• as a nurses you need to ask, advise and refer
• ask about smoking history, document and keep asking at every consultation
• give brief intervention advice and document it
• refer to a NHS stop smoking service available in a wide range of locations (including hospitals)
• get your training (making every contact count – widely available)
• reinforce the smoke-free policies, it is everyone's role to help smokers.
We can all do something this month.
I commit to helping promote Stoptober and MECC - will you join me?