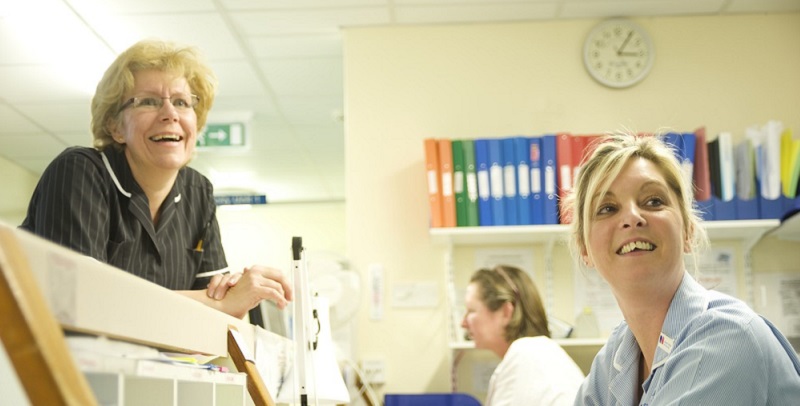 Being a nurse is amazing. Every day we care for others and make a positive difference in people's lives. We heal their pain, provide calm when they are in distress and provide a listening ear when they most need our support.
But it's also an incredibly tough job, requiring dedication, resilience and courage. Often we are faced with challenges and difficulties that were not in the job description, and that leave us angry, uncertain and sometimes even questioning why we do it.
The news reports show that colleagues in A&E are dealing with some of the worst conditions they've ever experienced. As one sister put it: "Our compassion doesn't have a limit but our energy and our ability to maintain our care does."
So how do we look after ourselves when it all gets too much?
I find support in my team. My colleagues offer me a chance to offload, to laugh about things that only we can understand, and make light of even the most difficult tough situations.
Reminding ourselves of the positive differences we make to patients, even if it is not always acknowledged from above, can be an effective way of coping too.
If my day has been particularly tough, I remember one thing that went well and focus on that. Our brains are pretty good at focusing on the negative, so challenging this and reflecting on positive thoughts instead can be so powerful.
Of course, not everyone will be able to do this, and it's important to be aware of the support that is available if we need someone to talk to. Sometimes reminding ourselves that we are not alone, is the most important thing of all.