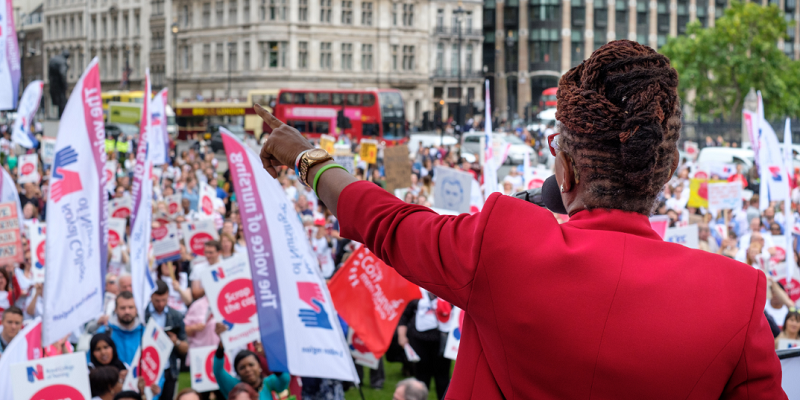 During my time in office, nursing has faced some significant challenges amid a turbulent political context that seems to change on an almost hourly basis.
There is no doubt that change is unsettling, and I firmly believe that the need for a College that is at ease with its professional and trade union side has never been more important.
Throughout all of this, one thing has not changed and that's the power of nursing, wherever it is delivered, to make a mighty difference to the life chances of the diverse people and communities we care for.
Now, for than ever before, nursing need to be unafraid to stand up and be counted over the issues that matter most to us.
Although I'm stepping down from this role, I want to assure you that I'm not stepping out of nursing.
Thank you for the support you have given me across eight incredible years.
Believe me, we are stronger together – united we must stand as divided we must surely fall.