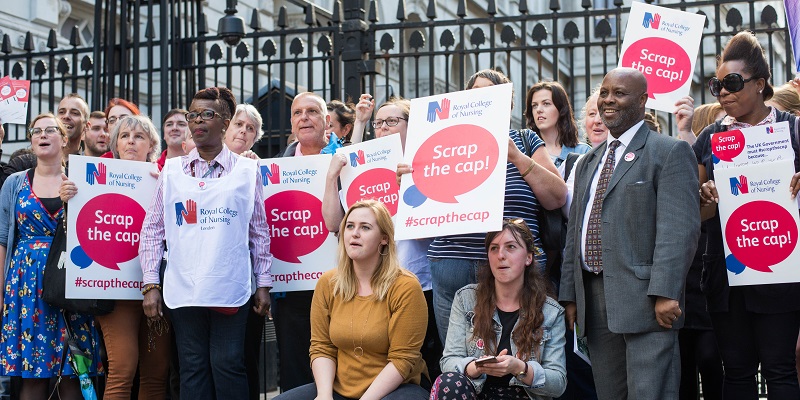 And earlier this year UCAS reported a 23% drop in applications to study nursing in England, raising questions about the future supply of staff.
These are shocking statistics but they don't reveal the true impact of poor pay and understaffing on you –staff working on the frontline. This can't be right.
Your role expands each day. You take on new responsibilities and care for patients with more complex needs. But when you're short staffed, it's impossible to give the care your patients deserve.
Nursing staff are being taken for granted by this government - you work numerous unpaid hours each week. You come home exhausted. Your personal life is affected. It simply isn't sustainable.
The pressures of work are compounded by pressures outside of work, many of you tell me you've had to take a second job and you worry about paying your rent.
The impact of this pay cap is both physical and psychological. We don't feel valued.
Many talented nursing staff are being driven to leave or take early retirement.
The NHS is surviving on your good will. It can't afford to lose your expertise too.
We must therefore stand together, fight for nursing and patient safety.
We must come together and tell the government to scrap the cap.