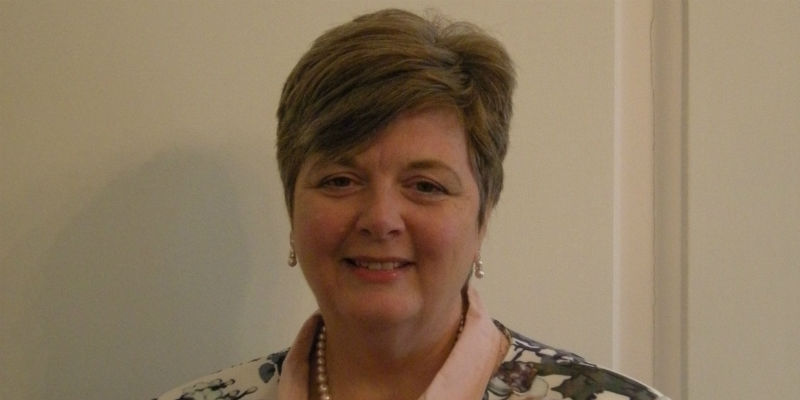 Having had a long-held interest in nursing history and been a committee member of the History of Nursing Society for 4 years, it seemed a natural progression, that when I retired in 2014 as a lecturer in nursing, to then work as a volunteer at the RCN Archives in Edinburgh. So, since November 2015, once a week, I have been working on various projects in the archives. The collections are numerous and varied, from personal papers and personal effects, to the history of the College, to collected oral histories of all levels of nurses, through to some uniforms, medals and artefacts. It is so interesting and inspiring to read and learn about so many influential nurses.
The role of a volunteer is, as Fiona Bourne RCN Archivist Manager explains, 'to help preserve the records…….and to improve the long-term survival of the collections………. expert members bring a personal understanding of the nursing profession…….. Every year we gain hundreds of work hours from volunteers, but we also gain access to unique knowledge and a chance to share skills which hugely benefit our team.'
As one of four volunteers based in Edinburgh, I am guided by one of the permanent archive team and am 'buddied up' with them. Each of these expert archivists are assigned long term cataloguing projects, which I then work on with them.
I started on the minutes from the early establishment of the College and read with interest, how the College Founders such as Sidney Browne, Annie Warren Gill and Rachel Cox Davies forged ahead to establish a college during the First World War. From 1915 onwards, they, with notable others, undertook to create a college for nurses, and nursing. My reading and investigating of this early development of the College then informed the Centenary exhibition which I helped develop in 2016. It was exciting to be involved in supporting the selection of papers and artefacts from the collection to show in the cabinets, and to then help create the text for the accompanying display panels for the final public exhibition. Working with the public engagement teams from the Library and Archive Service in Edinburgh and London is so different from anything I have done in my previous career – I never fail to be encouraged how enthusiastic the team is for history and nursing history!
Currently, I am working on College papers which show the discussions which took place, as the College as an organisation influenced the development of the Nurses Registration Bill of 1919 (RCN 4, 1919). The Bill was central to the development of nursing in the aftermath of the First World War. From my reading, it was fascinating to see that the Founders and early members knew why this Bill was pivotal for nursing as a profession in terms of education, status, working conditions and equal pay, and, how it would benefit the nurses of the future.
For me, handling and reading copies of the Bill as it progressed at each stage has been so interesting. It is hard not to get caught up in the stories! I often have to remind myself that I am meant to be "working"! As I make notes and work my way through the documents, this data is then put into the catalogue, so that this information can then be more widely accessible.
To talk and think about nursing history, and to be able to work and have time to be in an archive, to read and uncover new things, is both interesting, amazing and a luxury which I relish!
Dr Alison O'Donnell
Volunteer RCN Edinburgh, Retired Lecturer in Nursing