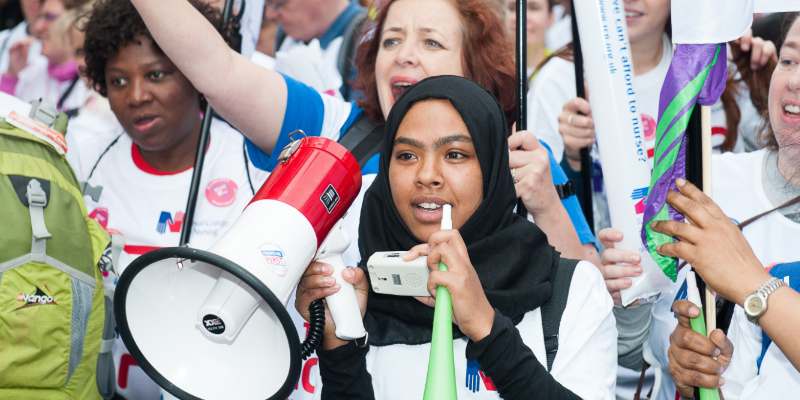 The continuing pay cap for NHS staff across the UK is unfair and devalues nursing.
It means people are not joining the profession and many experience staff are leaving.
And because there are not enough nurses, patients cannot get the care they need.
This year you've decided enough is enough.
More than 52,000 of you working in the NHS took part in our poll to measure appetite for action. The results were unprecedented.
91% of respondents said you'd take industrial action short of strike – sending a clear message to the new Government that it's time to scrap the cap.
This summer, thousands of RCN members will be protesting across the UK.
I urge you all to take part in events happening locally – contact your country or regional RCN office to find out more.
Our pay champions will ensure our campaign reaches RCN members who didn't complete the poll.
Every day you change the lives of thousands of people. You're at the heart of our communities you serve, and I know you will make sure we reach all our members working in the NHS.
Let's stand together and make a difference.