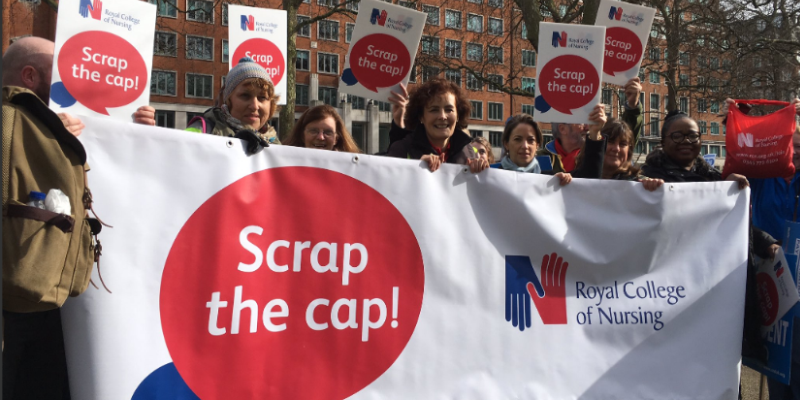 You may not consider yourself to be a political campaigner but this summer, thousands of you have been protesting across the UK against the NHS pay cap and its impact on staffing and patient care.
The cap on nursing pay is a political decision.
So, we've been campaigning outside Parliament and been heard inside Westminster too, with debates in the House of Commons and the Lords.
The public debate about lifting the pay cap has been largely driven by your campaigning.
The government can and should find additional money for the NHS and it's within our power, as nursing staff, to oppose the pay cap.
We're skilled professionals who always put our patients first. And that's what we're doing this summer – putting our patients first.
We're telling the government enough is enough.
We're telling them that the cap is forcing experienced staff out of the jobs they love because they cannot afford to nurse.
And we're telling them that staff who stay are too stretched to provide the care they want to give.
As a royal college we are not aligned to any political party but this doesn't mean the RCN is not political. That's our strength. We're working with MPs from all political parties to put pressure on the Chancellor and the Treasury to lift the pay cap in the Budget this autumn.
We need to continue to build public support too. So please talk to friends and family about the campaign and invite them to our rally in London on 6 September.
Our patients are relying on us to speak out.