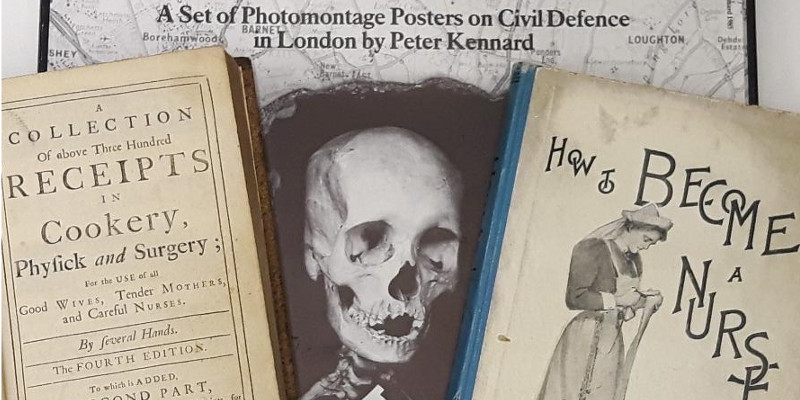 Join us in the Library and Heritage Centre for an up-close look at some of the gems from our collection: we are offering group treasures sessions where we present a selection of rare and interesting books, journals, pamphlets and other publications, shedding light on the rich history of nursing, health and social attitudes from the seventeenth century onwards.
This is a great opportunity to experience first-hand some significant and fascinating books and documents that are seldom on public display. Highlights include books from Florence Nightingale's personal library, early nursing and midwifery textbooks, printed and handwritten books of recipes and home remedies, nursing fiction, journals and recruitment leaflets.
Every treasure has a story to tell, and a knowledgeable member of Library staff will be your guide on this journey through the past.
Treasures tours last 30-45 minutes, and can be booked in advance for groups of up to fifteen.
For further information and to book a session, please contact us at
rcn.library@rcn.org.uk