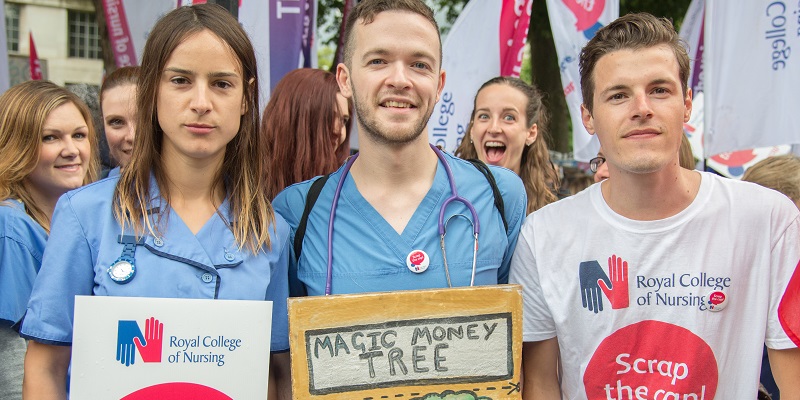 This summer, thousands of you have been campaigning to scrap the cap on nursing pay.
You've attended thousands of events, inside and outside workplaces, and at iconic locations including Downing Street and the Angel of the North.
Our campaign has real momentum, but we must make sure we do not lose this energy as the nights draw in.
This is why we're holding a digital day of action on Friday 25 August.
There are lots of quick and simple ways to take part, from tweeting your MP to sharing your reason why the pay cap must go.
The day is about keeping nursing pay on the political agenda ahead of the Budget.
And when the day is over, our attention turns to Wednesday 6 September and our biggest ever Scrap the cap rally in Parliament Square.
Thousands of you have already registered for the rally, which promises to be a powerful event.
If you haven't signed up, do not delay and do it today. You can apply for funded travel too.
We'll have more information on our speakers for the rally soon, but in the meantime why not get started on your homemade Scrap the cap signs and banners?
Let's continue to be heard online and in Westminster this summer, and remind MPs, and the public, that we will not give up the fight for fair pay.