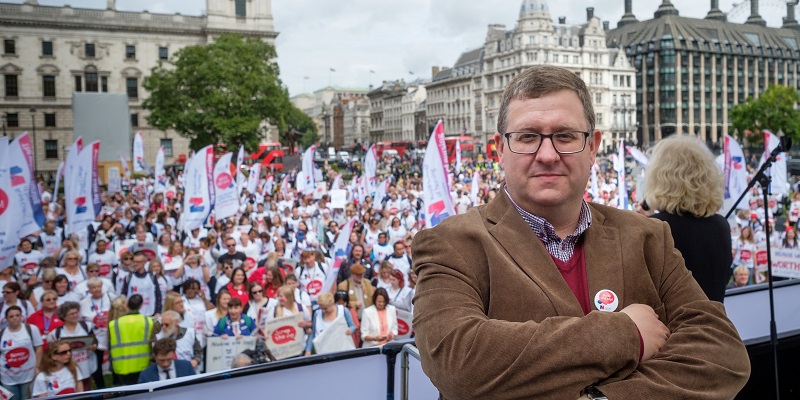 It's also significant that the Secretary of State himself used the phrase "the pay cap has been scrapped", because this has always been the aim of our campaign and shows the UK Government has listened to us.
The cap is scrapped but it will be spring 2018 before we get details of the final pay award.
At the same time, RCN negotiators will be exploring what Jeremy Hunt means by 'more flexible negotiations' and will do their utmost to achieve the best possible deal.
The process will run well into the New Year, but if this concludes later than 1 April we will need to secure a backdated award.
And ministers cannot ask the NHS to make cuts to pay for it. Services must be given extra funding to cover the cost, otherwise staff will continue to leave the NHS and patient care will suffer.
This summer we've shown ourselves to be a force to be reckoned with and I'm incredibly proud of everything we have achieved – but there is still work to do.
I hope I can count on your support.