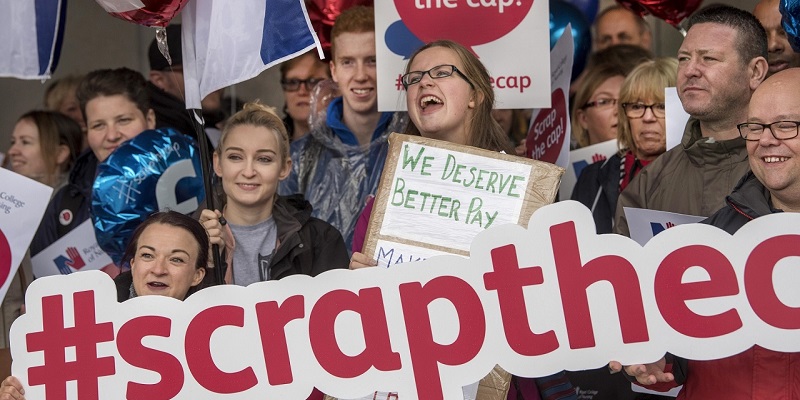 Last week, RCN members across the United Kingdom united to protest against the pay cap.
There were 30 events in total, outside workplaces and in front of Parliament and government offices.
I visited a protest in Milton Keynes. I was incredibly proud to see members speak out on the pay cap and how it affected them financially. Members also explained how the cap impacts on the care you're able to give.
There is no doubt these protests were in the mind of Labour leader, Jeremy Corbyn, when he triggered a vote in Parliament to end the pay cap.
In less than 24 hours, more than 4,000 of you emailed, tweeted and called your MP asking them to vote to scrap the cap.
The result of the vote was a bitter disappointment
. However, a number of MPs wore a 'scrap the cap' badge in the House of Commons showing cross-party support for the campaign.
This week both staff and the public celebrated the 69th birthday of the NHS.
It's impossible to overstate the contribution of nursing staff to the history of the NHS, which still remains the public's most treasured institution.
So let's use the birthday celebrations to remind the public and politicians about the vital work you do, and what's at risk if this work is not properly rewarded.
We have now seen,
NMC figures which show more nurses are leaving the profession than joining it
, for the first time since 2008.

These statistics along with our protests have created a national conversation, in headlines and social media about ending austerity and lifting the public sector pay cap.


The momentum is with us – we are being heard, but we must continue to speak up – outside workplaces and lobby MPs until the cap is lifted