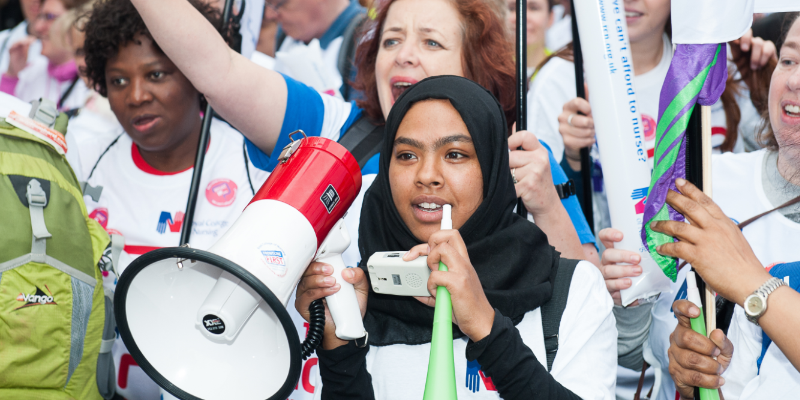 The cap on pay increases since 2010 has damaged the morale and finances of NHS staff, and led to a crisis in recruitment and retention.
Earnings for nurses have dropped by 14 per cent, and health care support workers have lost over nine per cent.
Leading commentators agree that continuing the one per cent cap on NHS pay awards is unsustainable and puts patient care at risk.
We're calling on the NHS Pay Review Body (PRB) to recommend that the Government starts to restore the value of Agenda for Change pay.
One way to do this is through a return to UK-wide pay rates, using current Scotland pay scales as the basis for all staff in the UK.
We also demand an above-inflation award that starts to bridge the 14 per cent gap.
This is a long way short of what you deserve but it is a step in the right direction.
We have to be realistic in what we ask for - an unrealistic claim runs the risk of alienating the public, which the Government would exploit.
The PRB considers the evidence put forward by all NHS trade unions, the four UK governments and employers' bodies, and makes a recommendation to the four governments in the New Year.
The Government is likely to announces its decision in March.
The PRB only has powers to make a recommendation, but we will do all we can to make the case for a fair deal.
Speak up on nursing pay by ordering a Nursing Counts campaign pack and sharing resources in your workplace.