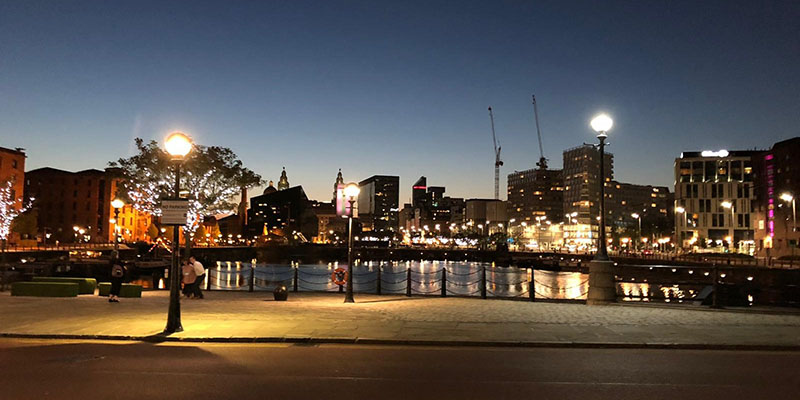 It was my first time as a Council member and the highlight for me was that I had an opportunity to meet and chat to all our delegates from all over the South West. As a region we really made our presence felt at Congress, with lots of us either presenting resolutions and matters for discussion or speaking for or against the debates from the lectern. Vicky Brotherton, Plymouth Branch Chair,
was there to point you in the right direction, doing a great job as a volunteer Congress Ambassador. I am immensely proud of the wonderful way all delegates from the South West interacted and raised the profile of the region.
Congress included the AGM at the beginning of the week and although some tough questions arose, we were able to move on from the issues of the past year and look to the future. At the AGM members voted to change the name of the Health Practitioner Committee to the Nursing Support Worker Committee.
Liverpool is a lovely city and we all felt warmly welcomed to the wonderful venue. We were treated to a fantastic Beatles tribute band at the opening ceremony and they played again after the awards presentations, which really lifted the Congress hall. Our South West regional dinner on the Monday evening was hosted by Susan Masters, Regional Director, with Helen Hancox, Senior RCN Officer,and Tony Aspinall, Regional Service Manager, from the regional team. It was good to see so many heath care support worker delegates at Congress.
Professor Anne Marie Rafferty, RCN President, and Dame Donna Kinnair, RCN Chief Executive and General Secretary, and other members of the executive team and Council visited us, as well as our own BJ Waltho who was Chair of Congress for the first time. (BJ is from Dorset and has been very active in the region for many years).
Debates proposed by South West members included the 'decriminalisation of prostitution', from the Greater Bristol Branch,'the International Council of Nurses', from the Devon Branch and 'uniforms' from the Plymouth Branch, so we had a high-profile presence. Other hard-hitting debates tackled nitrous oxide use, homelessness, child poverty, bullying, rural health and personal care.
Our keynote speaker was Tom Ray, a sepsis survivor who lost all four limbs and much of his face, who spoke along with his wife Nic. The thought-provoking and heartfelt story of his family's journey and recovery was followed by Congress debating sepsis, which was particularly poignant.
Congress really was a wonderful week and I hope many more apply to attend Congress 2020 which will be back in Liverpool. It is a fantastic, free, accredited event. For me it was a steep learning curve and certainly very busy. I thought you would like to see some of the things I did over the five days:
I attended one Council meeting, seven Council 'huddles', 23 debates, two gala dinners, one Council dinner, one student event, two drinks receptions (including one for our health care support workers), one award ceremony, one fringe event on staffing for safe and effective care'; I visited our stands in the exhibition hall and met the teams; networked on behalf of the South West; met our delegates; created 70 tweets; wrote four blogs and appeared in one vlog.
I also met my old mentor Ella who is in her mid-80s now. Those of you who have been to Congress will know she is an RCN legend. So it was a busy but wonderful time.
Thank you all for the faith you put in me electing me as your representative.
And so back to branch activity and on 14 May we had the Dorset Branch meeting in Dorchester. This was a well-attended and lively discussion about important issues affecting nursing. We discussed how we can better engage members across the county in the Staffing for Safe and Effective Care campaign. I also gave a talk on my role on Council and listened to some of the issues members are concerned about. We need to build our membership, especially among health care support workers and we plan to emulate the work that the Bath Branch did with a 'meet the reps' day, which attracted 25 new members there.
It is good to have members at the meeting from all areas of nursing, including primary and secondary care and the independent sector. All had the chance to speak and share their views. Our AGM later in the year will be attached to a learning event again as last year this proved successful.
It is a very busy time but so very productive and great for the RCN locally, regionally and nationally.
Please remember also that I am really interested to hear from you if you have anything to celebrate or of interest so I can include it in my blog or tweet about it. We are a large and diverse region and it's good to celebrate our achievements. If you have anything please let the regional office know and they will forward to me.
Please follow me on Twitter @gwalkerpoole1 and now on Facebook, but I'm still a novice with this so bear with me!