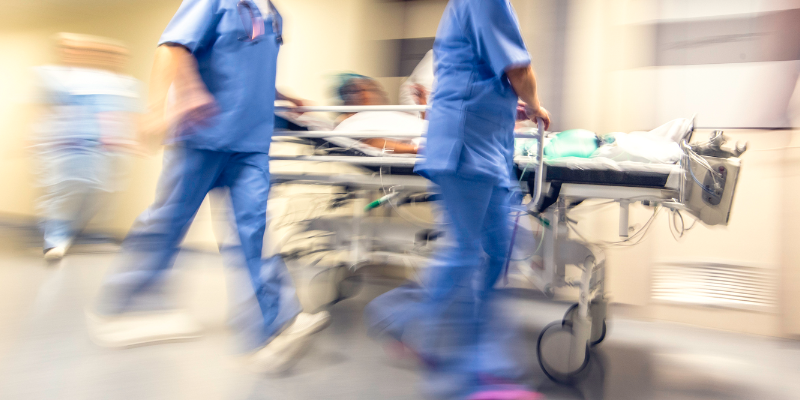 Members are telling us of their experiences, that they have serious concerns over the quality of the care they can provide, in what for many are the worst conditions they have ever experienced.
This is unfair for both patients and staff.
With ongoing staff shortages and recruitment freezes, staff morale is low in the face of this unrelenting pressure, resulting in staff burnout and high turnover amongst skilled staff working in emergency care.
Emergency departments are under unsustainable pressure. But this is not where the cause or solution lies. An A&E department is where issues in the wider health and care system are most visible. Nurses working across the health and social care system tell us they are struggling to try and keep pace with need.
There is an ongoing issue of capacity to provide support to people in their own homes and other community settings resulting in more patients presenting at A&E as well as an inability to discharge those ready to leave the hospital. The resulting lack of bed capacity is well recognised with the result that those in A&E requiring admission cannot get access to a hospital bed, remaining in the department for long periods of time.
Demand for services is now running at unprecedented levels, and at the same time the health and social care system is being asked to do more with less. We desperately need a focus on the whole system and need to find ways of relieving the sustained pressure on overworked staff.
This includes sustainable investment, in community health mental health and social care, to ensure the system can cope with the demands of an ageing population with more complex needs.
With 24,000 vacant nursing posts in the country, we can only expect pressures on the health service to grow. We need to encourage more nursing staff to join and stay in our profession because despite these pressures, nursing remains a wonderful profession to be in.
Only through adequate staffing, funding, resource and education can we relieve the pressures on nursing staff, provide the best quality care for patients and have an NHS which is fit for purpose.