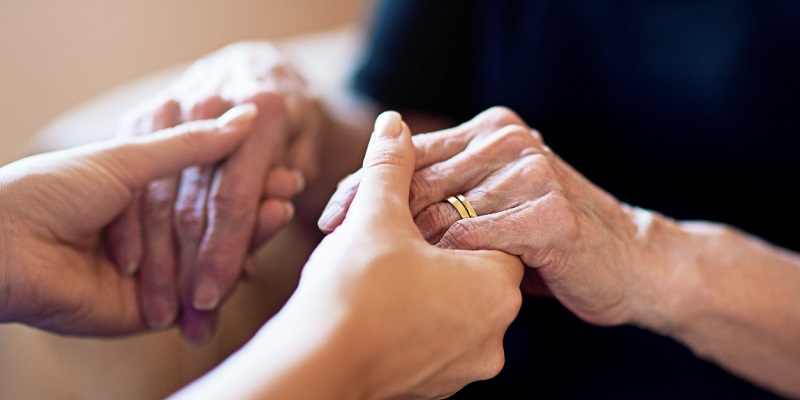 In many cultures death isn't openly discussed, yet inherent in all of us is the ability to imagine a 'good' death and an 'abhorrent' death.
Throughout our working lives we see the beginning and end of life, and many of us should, and will, talk to people about how they wish to die.
There are a number of documents about end of life care; advance directives, treatment plans, anticipatory care planning, recommended summary plans for emergency care and treatment (ReSPECT), and do not attempt cardiac pulmonary resuscitation directives.
These documents often generate ethical concerns, legal questions and misunderstanding for health care professionals trying to do the best for their patients. They are also confusing for patients and families.
Dignity in death
Ultimately, it's our role to coordinate open and sensitive discussions about our patients' wishes, and to ensure their dignity is maintained in death. We must also protect our patients from invasive treatments which have little chance of success.
But what if no explicit decision relating to CPR has been recorded in advance?
Initially, we should presume that CPR is needed. However, indiscriminate CPR, without balancing the harms and benefits to the patient alongside their individual wishes is a concern.
Nurses who regularly encounter death or cardiac arrest should ensure they have the necessary competence to recognise when CPR may be beneficial in restoring a person to a duration and quality of life that they would value.
Similarly, nurses must recognise when CPR would be of no benefit to the person, and would deprive them of a dignified death or potentially do harm.
Employers have a duty
Employers have a duty to ensure staff are educated to deliver excellent end of life care, and to provide CPR training. Each workplace should also have a robust policy in place to support decisions about CPR.
Nurses may occasionally discover patients with features of irreversible death – for example, rigor mortis.
In these circumstances, if they have made a carefully considered decision not to start CPR, they should be supported by senior colleagues, employers and professional bodies.
Nurses are ideally placed
Nurses are ideally placed to introduce conversations about end of life care before a crisis. However, if unexpected death does happen, nurses' decisions to resuscitate or not should be taken within the context of that person's life, health and chances of success.
We owe it to our patients to try and give them a "good" death.