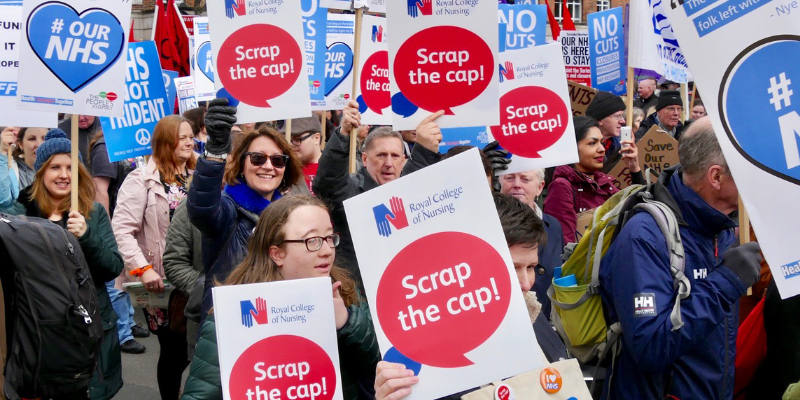 As we look ahead to next week's Budget, I want to be honest with you.
You deserve a pay rise. Your pay has been capped for too long – and for no good reason.
However, he said this must not come at the cost of current staffing levels.
But, as we know - pay restraint is a political choice and a false economy.
If the Government does not value its nursing staff, and pay you fairly, you will be forced to leave the profession, worsening the nursing shortage, and leaving those who stay overstretched and exhausted.
Investing in the current workforce benefits staff and patients, both now and in the future.
The debate in January showed that we have won the argument on nursing pay – with MPs from all parties highlighting the absurdity and unfairness of the pay cap.
We await the Pay Review Body's recommendations, and anticipate news on this – and the government's decision on pay – in the Budget on Wednesday.
I worry that the government is simply not listening to our arguments, and will instead choose to exacerbate the crisis in nursing.
So, this is my promise to you – we will continue the fight.
It may take years – but, together, we will show the Government we won't be beaten.
We will get the pay award that you deserve.