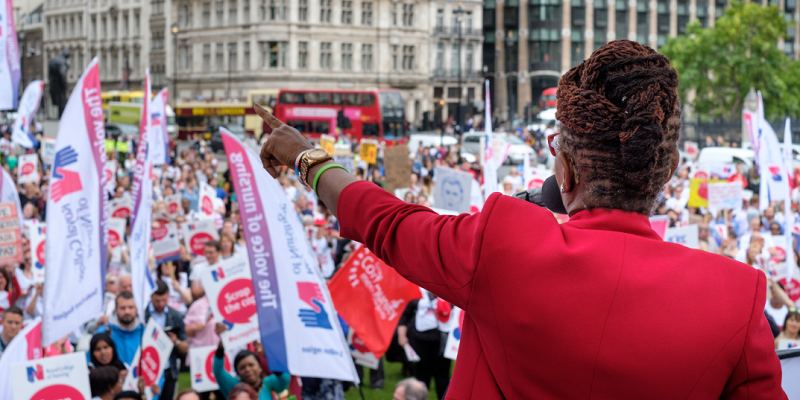 I recently attended an event where the issue of racism and its impact on nursing was discussed.
There were some interesting reflections and it was good to highlight the issue, but I was frustrated by the lack of progress or sense of urgency in facing the problem head on.
Though attitudes have changed, it seems the programmes and initiatives we've seen to eradicate inequality have done little to improve experiences and outcomes.
Only 2% of top nursing jobs in the NHS in England are filled by black and minority ethnic staff and yet a quarter of the band 5 nursing workforce are from BME backgrounds.
What's going wrong?
Where is the leadership we need to tackle this issue?
Why have we got this saturation of BME staff stuck on band 5 and why is there still a disproportionate number of referrals of BME staff to the NMC?
It shouldn't still be that you walk into a room and feel different because of your colour. Or that it's assumed you're not the nurse in charge because of your race.
We have thousands of talented, highly skilled and dedicated black nurses out there and yet somehow they're being inhibited from reaching their potential.
There can be no room for racism in nursing, tolerating it or avoiding taking clear action to tackle it only makes our profession poorer.
That's why I'm pleased the RCN's cultural ambassadors programme focuses on ensuring organisational systems treat everybody fairly and do not discriminate on the grounds of race or ethnicity.
The programme forms a key part our new equality and inclusion strategy and aims to challenge organisations to change their behaviour where we can identify unfair bias and discrimination.