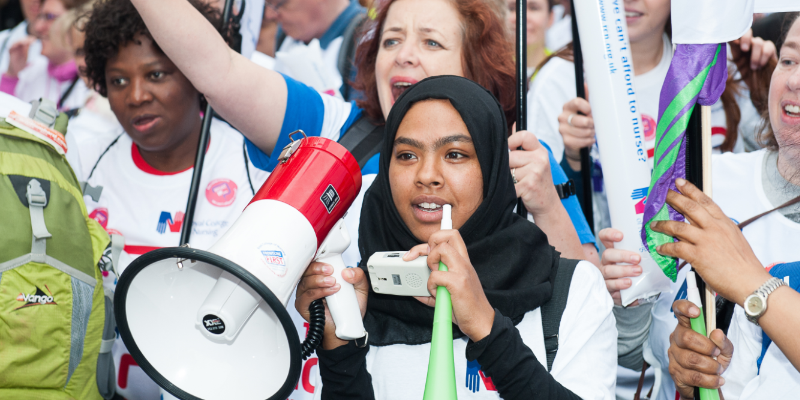 September 6th is a big day. I hope you've got it written in red in your calendar.
It's the day we make sure MPs, back in Westminster after their summer break, know why nurses and HCAs can't be taken for granted any more.
We're sending them that message through our central London rally, and we know we'll have thousands of members there. But we need to use every approach we can to get heard by the people who make decisions on pay.
That's why we're also asking MPs to meet RCN members inside the Houses of Parliament on the same day.
I know some people have asked why the MP Maria Caulfield is sponsoring that meeting. She's a Conservative who voted against the Labour amendment to the Queen's Speech calling for the pay cap to be scrapped.
But if we're going to win this fight, we need to get politicians from all parties on board. To persuade the Government to get rid of the pay cap, we need support from Conservative MPs as well as opposition politicians.
Maria Caulfield is a nurse herself, and is telling the Government it's time nursing staff had a fair pay rise. This is an opportunity to change the Chancellor's mind.
If we're going to win this fight, we can't just work with our friends. The Conservatives are split over the public sector pay cap, and we need to do all we can to take advantage of that. Which is why having someone like Maria Caulfield on board is so important.