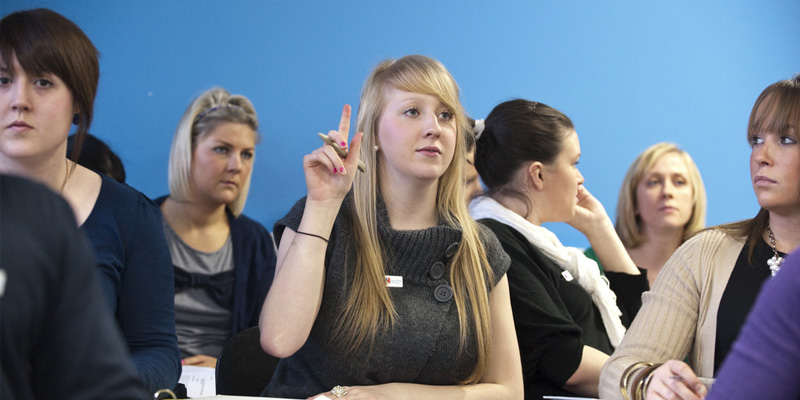 I have the privilege of supporting and mentoring many student nurses on their clinical placements at my sexual health clinic.
I am always impressed how hardworking they are. I take great pride in supporting them to learn and develop their skills.
But I hear them when they tell me their struggles.
Their courses are longer than other degrees and on top of their studies, they spend additional time on placement – including unsocial hours.
Their student loans barely cover their travel, housing and food needs and they do not have time to get a part-time job.
Nursing students are not on placement to work – they are there to learn.
But more and more they are being inappropriately used to fill the workforce gaps. This is not fair to nursing students and it isn't safe for patients.
Students are also paying up to £9,250 a year for their courses – paying thousands to not get the support and mentoring they need to learn.
Since the changes to student funding, 1800 fewer students were due to start on nursing degree courses this year.
We already have almost 42,000 nursing vacancies in England and without action, this could rise to at least 48,000 in the next five years.
The Government must act now - so we need your help.
We have an opportunity to change this. The NHS is currently planning its priorities for the next 10 years and the Government announced additional funding for this during the NHS 70 celebrations.
Write to your MP today. Ask them to share your concerns with Matt Hancock MP, Secretary of State for Health and Social Care and Simon Stevens, Chief Executive of NHS England, before they decide on the priorities for the NHS for the next ten years.
We must take action now. We are calling for a minimum of £1bn a year to be put back into nursing higher education.

Email your MP today and encourage nursing students you know to share their story.
The whole nursing workforce needs to stand behind our nursing students – the next generation of nurses. This matters to all of us.
Only together will we be able to #fundourfuture nurses.