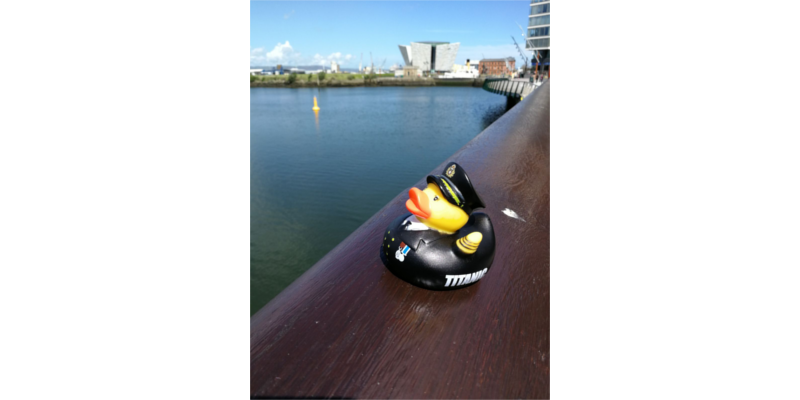 It's Congress time of the year again, so we have another competition. This year 10 lucky Congress attendees have the chance to win a special Belfast themed rubber duck. All you need to do is follow
@RCNLibraries
on twitter and tweet us a selfie from Congress.

Full terms and conditions below. If you have any questions, please do contact us.

Good luck all, and hope you have a fantastic time in Belfast!
Congress Twitter Competition 2018 - Rules
-Any twitter user can tweet a photo of themselves using the hashtag #RCN18 to apply.

-Entries will be accepted during Congress 2018 only - specifically from 3pm on Saturday 12th May to 5pm on Wednesday 16th May.
-The account the tweet is sent from must be following @RCNLibraries in order to be considered for a prize.
-The photo must have been taken at Congress or in a location with a clear relation to Congress (for instance with a famous landmark or monument in the background at Belfast).
-Up to 10 winners will be awarded a prize which will be the RCN Congress 2018 rubber duck.
-One person can enter multiple times but cannot win more than one prize.
-The prizes can either be collected in person at the Connectivity Lounge (the RCN Libraries stand at RCN Congress 2018) or will be posted to winners after the event if they cannot collect these in person.
-Participants do not have to be RCN member but must be clearly visible in the photo (to allow us to verify their identity).
-The photo of the participant does not need to be a 'selfie' in the strict sense of the word – any photo which includes the participant themselves (whether taken by themselves or someone else) will be allowed.
-The competition will be judged by staff working at the Connectivity Lounge (provided by RCN Libraries) during RCN Congress.
-Competition entries will be judged according to creativity, originality and visual impact. Winning pictures should also promote a positive image of Congress/the RCN and may also be retweeted from the @RCNLibraries Twitter account.

-Winners will be notified on Twitter before 3pm on Wednesday afternoon (16 May).
-The RCN Library and Archives team reserves the right to end or suspend the competition at any time. The decision of Library and Archives staff is final.