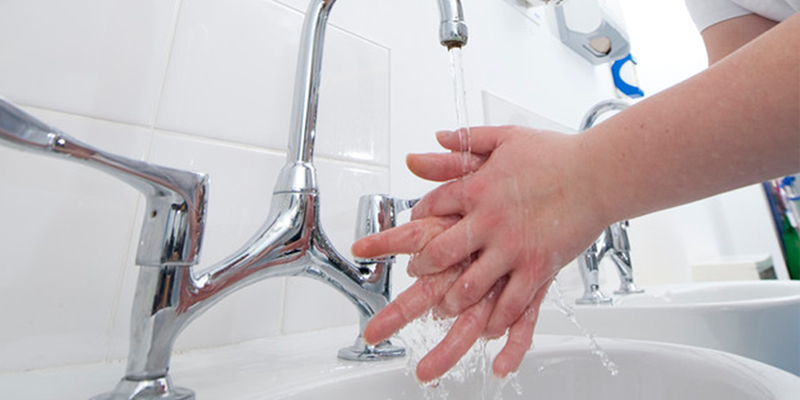 Hand hygiene continues to be recognised as the most important thing any of us can do to prevent the spread on infection. In healthcare in particular, hand hygiene is central to patient safety regardless of the care setting. Once again the RCN is supporting the World Health Organisation's World Hand Hygiene Day on Saturday 5 May, to highlight and promote this simple but effective act.
Despite our knowledge of how effective hand hygiene can be, and being fortunate to have resources (soap, running water and hand sanitisers) available, encouraging people (including healthcare professionals) to clean their hands at important moments remains challenging. So, to bring new life to hand hygiene the RCN is bringing a different perspective this year, to raise awareness and get nurses talking about hand hygiene by focusing on use of gloves.
As you'll no doubt have seen, we've been promoting the importance of glove use and skin health via our first ever Glove Awareness Week, which has now finished. We've spent the week focusing on improving knowledge around when to use gloves, and why skin health is vital in supporting hand hygiene and fighting the spread of infection.
You can still catch up with everything that's happened this week on the Glove Awareness Week page, or by looking at the #gloveaware hashtag on social media.
This campaigns highlights the real impact that hand hygiene can have on RCN members, their teams and their patients, and we encourage everyone to get informed, tell your colleagues, and raise awareness of these themes in workplaces across the UK.
Further links
World Health Organisation – World Hand Hygiene Day information and resources:
http://www.who.int/infection-prevention/campaigns/clean-hands/5may2018/en/
Glove Awareness Week – info and resources:
https://www.rcn.org.uk/get-involved/campaigns/glove-awareness