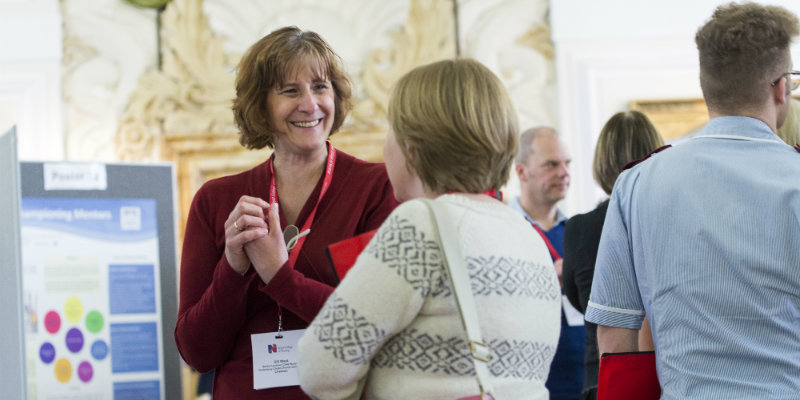 RCN professional conferences and exhibitions provide a platform for nurses to share experiences, ideas, knowledge and best practice.
While attending is highly beneficial in itself, submitting an abstract to present at the conference offers an opportunity to push yourself outside your comfort zone and enhance your skillset.
To put yourself forward to present at a conference, you are required to submit an abstract. This is a short document that describes your work and will be used by the conference committee when deciding who to select to present.
Some of my top tips for writing an effective abstract are:
-
Follow the abstract guidelines to the letter, keeping to the exact word limit, following any specified format and meeting the deadline.
-
Consider where your work fits within the conference themes and make these links clear.
-
Make sure your title is engaging but most importantly clearly describes the subject you are writing about.
-
Open with a clear statement of the topic of your paper and your research, evaluation or innovation question. For example, is it empirical or theoretical? Quantitative or qualitative? What value are your findings and to whom will they be of use?
-
The body of your abstract should then briefly describe the work to be discussed in your paper and give a concise summary of the findings.
-
Don't include diagrams.
-
Including key references can be helpful.
-
Remember, writing an abstract that is likely to be accepted takes time!
The abstract deadline for the RCN Education Forum Conference and National Exhibition 2019 is Monday 8 October. For further information and to submit, visit
rcn.org.uk/RCNED19
The theme of the conference is leadership and will share the pioneering work going on across the UK in supporting nursing and developing the next generation of nurse leaders. Keynote speakers include Professor Laura Serrant on leadership diversity and Professor Steven West on mental health and wellbeing.
Calling student submissions!
The Education Forum Students in Partnership scheme will be running again in 2019. Any pre-registration nursing students submitting an abstract for the conference are welcome to apply under the scheme. The top two scoring accepted abstract submissions will be supported with the costs of travel and accommodation up to a maximum of £300. Contact education@rcn.org.uk for further details.