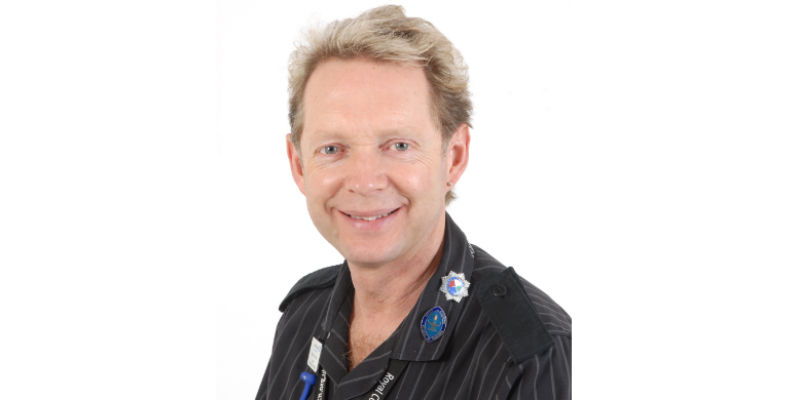 The government had just announced other public sector pay rises ranging up to 3.1 per cent; however NHS staff weren't included as we have a separate pay process and we are currently in the last year of the 2018 three-year deal which combined changes to the pay scales and annual increases. The cynical among us would be forgiven for believing this announcement was timed intentionally before our negotiations to set the stage for a tough negotiation process.

However, RCN Council speak as one in our commitment to seek an appropriate pay rise for our members, and are doing this with the 13 other health care unions, collectively representing over one million NHS workers. We also expect that the pay rise is fully government-funded and not taken from current organisational budgets. We will be consulting our members all the way through the process, including acceptance or not of any offer.

We are also looking at what effect any rise would have with regards to pay in the pocket and the implications of larger deductions such as pension and tax. I am confident that good robust processes are in place and we will be able to share these with you all once our Trade Union Committee is ready.

We voted to ratify this pay strategy and give our full support to our negotiators to start the process. Dame Donna Kinnair, Chief Executive and General Secretary, has put out various communications on this matter and there will be more in the weeks and months to come. See our 'moving forward on pay' webpage.
We discussed the Independent Governance Review and shared vision for members. We are clear that the RCN is a member-driven organisation; however there is a need for our regular members to inform our positions and strategies - they are vital for openness and transparency. The three key themes from the report are:

1) member-led/ member engagement/ member participation
2) accountability and decision making
3) culture and behaviours, including equality and inclusion.

We had a presentation on, and discussed, the RCN transformation strategy with its five key transformation goals:

1) ensure the survival and growth of the RCN group
2) improve customer experience
3) protect and increase revenue
4) increase organisational agility
5) reduce operational costs.

Financially although we have seen an increase in membership - 2 per cent above target, we have lost revenue for conferences and commercial trading because of COVID-19 so we are projecting a loss for the year.

We had an excellent presentation on the Independent Health and Social Care Strategy Task and Finish Group. 44 per cent of our membership are not employed by the NHS, therefore this is a key issue. It is important that our colleagues in the independent sector are supported and this piece of work will do just that. I will keep you updated.

RCNi has now relocated to Cavendish Square. Although the RCN offices have been closed throughout COVID-19, preparations are underway to reopen with the appropriate social distancing measures in place.

BJ Waltho, Chair of Congress, gave an update on work streams that came from RCN Congress 2019. We are all disappointed that this year's event had to be cancelled; however we are looking to go ahead with RCN Congress 2021. In the interim a series of virtual debates are being arranged for the autumn - please join them if you can.

We had excellent updates for the Students Committee and the Nursing Support Workers Committee. We also had an update about the discussion considering the rejoining of the International Council of Nurses. More information is being sought from ICN and when we have all the details the matter will be considered and decided at the RCN AGM.

A virtual AGM has been arranged for the 6 August and we have been testing the IT prior to this. It will be a challenge I am sure but we are all used to challenges. You can find out more about how you can join the AGM here.

It was a very intense meeting with a great deal discussed. You can watch the Council meeting online here.

I believe we have tough times ahead and the pay negotiations will not be easy; however we on RCN Council believe that a substantial pay increase is essential and we will do all we can to achieve this. We will need your support and engagement over the coming months, for united we are surely undefeatable.

In other news, prior to the RCN Council meeting we had our RCN South West Board meeting. Please keep checking in on our regional web pages. It was good to look at issues specifically in the South West that I could then raise issues at RCN Council. I know many branches have started to arrange online branch meetings, which I think is really good for engagement and I'd love to attend any to hear from members.

In the region we held our regular CPD event for representatives but for the first time this took place online. The learning topic was sexual harassment in the workplace. It was a really excellent event and everyone, including myself, really learnt a lot. Building on the success of this we planned another event for 30 July, a master class / facilitated discussion on what our members have learned during COVID 19. It went really well and we look forward to more such events.
We are holding a Q&A session on 21 August from 1 until 2 pm so I hope to see you then.