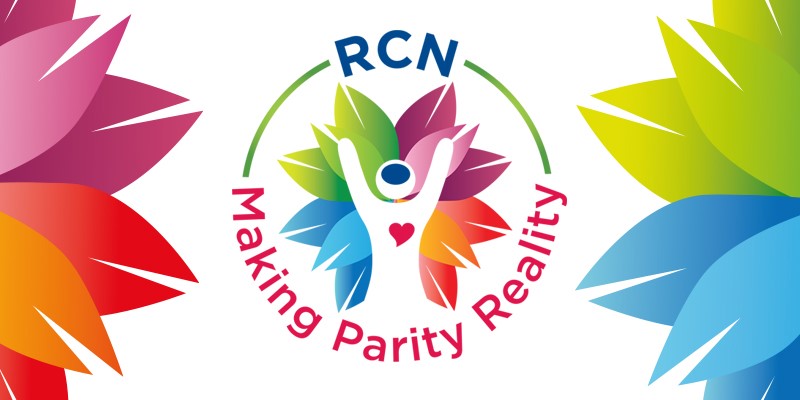 Here in the Mental Health Forum, we are promoting the need for 'therapeutic' staffing levels within mental health nursing practice. This forms an important thread to the campaign for Safe Staffing and is also paramount if we are truly going to make parity reality for those with mental health needs. It is worrying that we continue to hear from our members that there simply aren't enough staff in mental health services for nurses to be able to deliver therapeutic interventions and it is leading to many thinking of leaving the profession. As long as this remains the case, nurses will feel unfulfilled and will struggle to provide therapeutic and equal care for people with mental health needs.
How you can make a difference
In spite of all the challenges the nursing profession faces, I want to highlight how you can still do small things to promote parity in your everyday practice, and it's simple.
Observe
That's it, observe your patients. How are they presenting? How do they look physically? Do they look pale or clammy? Do they look well? Do they look in pain? How do they look mentally? Do they look worried or preoccupied? Do they look distracted or distressed? Ask questions about both.
All these are observations that can take seconds. As nurses, we invariably do this without thinking about it.
Talk
It's our greatest strength and we do it all the time. Don't be afraid to be curious and check what you are observing. You're not expected to diagnose, just talk about it and ask about the symptoms. It will take less than five minutes, and even the busiest nurse can find five minutes for a quick conversation.
Get help
Once you have observed and talked, you will have a much clearer picture of the symptoms or problems your patient has. The next step is to decide and agree on what you are going to do, either a referral or request for further input. You could also just talk with the person about where they can get help themselves.
That's it. We aren't asking for you to do anything you don't already know how to, just do what all nurses do: observe your patient, be curious and ask them what's worrying them and agree what help may be need.
We need to see a shift in how we view people. This involves not viewing them by the service they are in contact with but viewing them as a whole person with both physical and mental health needs. By taking simple steps in your conversation with the people you work with you could give someone back 15-20 years of their life. That's not a bad return for a five-minute discussion.
Help to work towards Parity of Esteem
The Making Parity Reality campaign page is home to lots of materials designed to provide straight forward things you can do to champion the needs of those with mental health problems.
As a Forum, we continue to lobby on your behalf to make 'therapeutic' staffing levels a priority. We also continue to work with campaigns such as #MakingParityReality to ensure that you have the knowledge, skills, time and resources to deliver the very best care to those we care for.