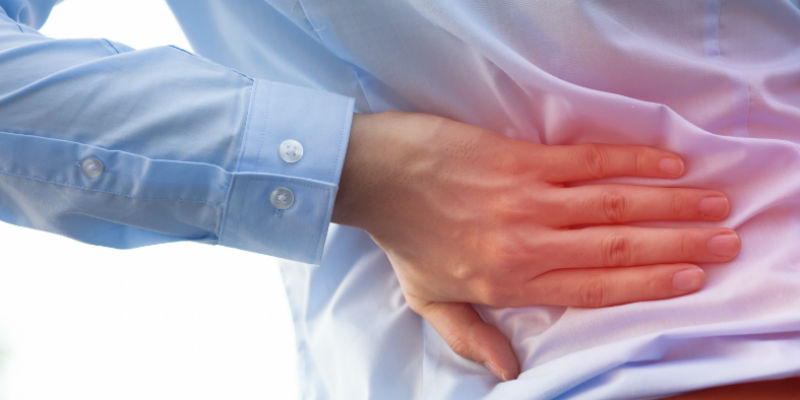 In her Notes on Nursing published in 1859, Florence Nightingale identified early on the need for safe environments and working practices to reduce the risks of musculoskeletal injuries:
"I need hardly say that a patient's bed should never have its side against the wall. The nurse must be able to get easily to both sides of the bed, and to reach easily every part of the patient without stretching--a thing impossible if the bed be either too wide or too high."
There's no doubt that back injuries can be an extremely painful experience for those staff affected. But it can also have a painful effect on employers and other staff.
According to the Health and Safety Executive, musculoskeletal injuries lead to 1.5 million working lost days every year in the health and social care sector alone.
With staff shortages and cost saving measures putting nursing staff under pressure, reducing incidences of musculoskeletal injuries could have long-term benefits, not only for staff, but also for employers and ultimately, patients.
Having robust regulations in place can help achieve these benefits. In 1992, when manual handling regulations were introduced across the European Union along with moving and handling equipment including hoists, nurses reported things changing for the better almost overnight.
Regulations help protect health and safety of nursing staff by putting specific legal responsibilities on employers to assess the risk of injuries and put measures, such as moving and handling equipment, in place to reduce the risks .
But it's not just about moving and handling risks. Greater focus on ergonomic design and risk assessment of everyday activities that can lead to musculoskeletal disorders, such as static postures, wearing lead aprons for long periods of time or carrying out leg ulcer dressings, could help prevent problems before they arise.
A number of employers have found that preventative measures and early treatment of injuries, for example providing physiotherapy services for staff who have been injured, have proven to be cost effective in terms of early return to work.
As staff, being aware of our own health, as well as that of our patients, and taking the time to read guidance, attend training and use equipment safely and be aware of good moving and handling practice, will help prevent back injuries from becoming the norm in our profession.
If you are in doubt, talk to your RCN safety reps in your workplace or speak to RCN Direct for advice.
Back Care Awareness Week runs from 3 to 8 October