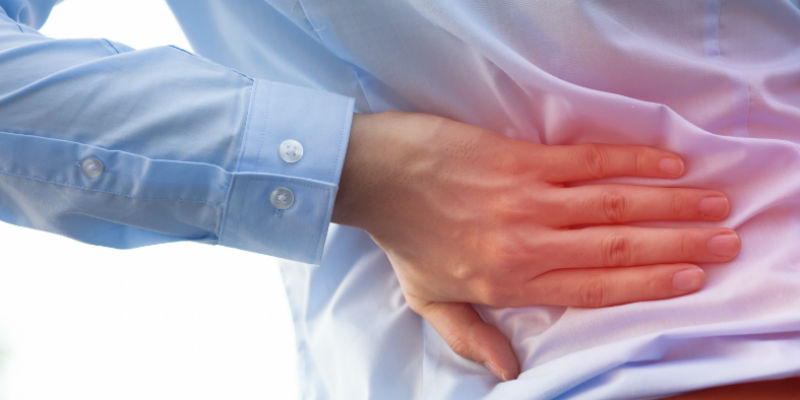 Existing evidence suggests that prevalence rates of severe and chronic low back pain increase with older age. This is backed up by the Health and Safety Executive's statistics (HSE) which show that workers over the age of 45 have significantly higher rates of back disorders. With back and muscular skeletal disorders (MSDs) being one of the major causes of sickness absence in the health sector and an ageing nursing workforce, the prevention and management of back pain and MSDs needs to be a priority for health care employers.
Since the introduction of regulations on manual handling, many organisations will have extensive training programmes for moving and handling and equipment available such as hoists and slide sheets. Biomechanical principles are widely applied so we no longer have a generation of nurses injured from doing Australian lifts. However, there are still a number of problem areas that could present a risk of back or MSDs to nursing staff, for example providing care and treatment in environments that are unsuitable, e.g. beds in corridors and store rooms when ED overflows, and issues that community staff face such as using portable electronic equipment such as laptops in the car.
Static and awkward postures are also an issue, including doing dressings in home environments, operating theatres and clinics, and one of the key areas the HSE is focussing on in their 'Go Home Healthy' campaign is workplace design. The campaign features the nurse led innovation 'the Harris trolley' where nurse Linda Harris, and her colleagues at Lincolnshire Community Health Service, found a way to improve posture and prevent back and knee issues by designing and developing adjustable dressing trolleys.
The HSE are currently carrying out a series of proactive inspections to see how NHS organisations are managing the risks from moving and handling activities. This is a welcome move not only to identify and take enforcement action against organisations where poor practice is found, but also to identify good practice in protecting staff.
25 years since the manual handling regulations there is still much to do to ensure that future generations of nursing staff are protected from the evolving work related causes of chronic back and musculoskeletal disorders.