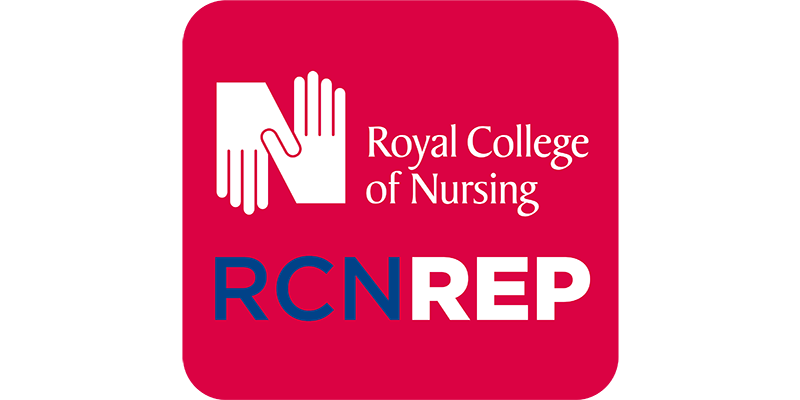 There was learning, laughter and tears which brought us all close to each other, forming a tight team.
Darcey was a key player in our team and I soon learned that she was an RCN representative. Despite being an RCN member for several years I wasn't quite sure what a representative was or what they did.
Darcey was able to show me the importance of these roles. My first example of her work was when our ward manager was planning some training for staff and Darcey stepped in to help arrange this with the support from RCN staff to ensure that it was what we needed and was delivered in an accessible way. Darcey was a learning representative who specifically supported learning and development, and feedback from staff about her work was always excellent. She was very much appreciated.
RCN representatives like Darcy are nursing colleagues who provide a link between the RCN and the wider membership. These people are specially trained professionals who have their continuing learning and development needs met by the RCN, supporting them to support members in the workplace.
They help to influence employers' policies – speaking out to try to ensure that members' views are taken into account in change management. They support members, individually and collectively, and give a voice to the nursing profession - inside and outside of the workplace. RCN representatives are passionate about the job they do – both in nursing and in the RCN - and they play a pivotal role in helping members in their time of greatest need. This work also helps to improve patient care and ensure patient safety because our profession puts the patient at the heart of all we do. In addition to learning representatives, there are other representative roles, including health and safety representatives and stewards.
As well as helping with our professional learning needs, Darcey was always vocal about her role and she actively recruited other representatives on our ward. She was fantastic at promoting her RCN work which made us feel supported and heard. An RCN representative is supported, not only by RCN staff but by a huge network of representatives throughout the UK. Beyond the formal role, representatives have access to wider learning, development and networking opportunities including national conferences and events.

However, many RCN representatives have told me that the most satisfying part of their role is their support of colleagues, often helping them through very difficult and challenging times.

There are many ways you can get involved with the RCN and with so many issues of great importance to our profession including safer staffing, pay and nurse education, there is no better time than now. You can find information here.