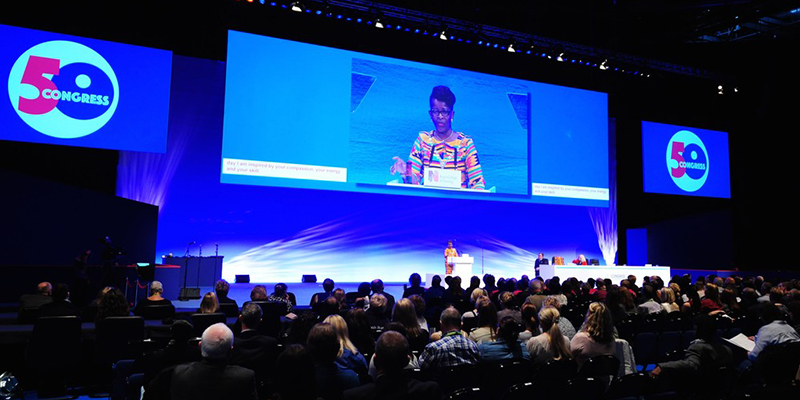 A quarter of a century is a significant milestone – so I'm particularly excited for my 25th Congress later this month.
My first Congress took place in Harrogate in 1993, and each one I've attended since has told me something new about our great profession – the amazing work we do as nursing staff, the challenges we need to overcome and, crucially, how we can work together to overcome them.
There is no doubt that Congress is the most important event in the nursing calendar.
When else do thousands of nursing staff – colleagues and friends – come together, in one room, to discuss the most important issues facing our profession?
Congress sets the RCN's agenda for the year ahead, and this year's programme of debates, fringe events and networking opportunities will reenergise and refocus all members – whatever your role.
To make this year even more special, it will be the very first Congress in Northern Ireland.
I'm always fascinated to hear the differences and similarities of nursing around the UK, and Congress is a vital time to ensure that the RCN represents its members in each of the four UK countries.
If you're attending in person - get involved! Attend a range of debates and fringe events, and make sure your voice is heard. Take a look at the agenda, day by day.
If you haven't yet made up your mind whether to attend or not - it's not too late. Visit the Congress website for more information.
If you definitely can't make it - we'll be live-streaming sessions from Congress throughout the week, including our exciting keynote speakers. Keep an eye on our website and social media to watch – from your workplace or the comfort of your own home.
However you take part, I look forward to gathering, learning and celebrating with you.