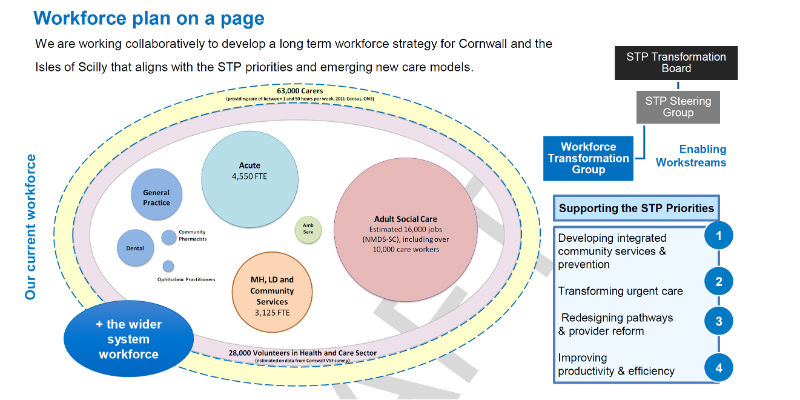 They have divided the Local Workforce Action Board (LWAB) into two groups.
As substantive senior RCN officer, I attend the Workforce Strategy Board. This is also now a Workforce Delivery Group which local representatives are invited to.
There are unlikely to be any significant developments until after a public consultation, which is planned for spring 2018, unless the considerable financial pressures force organisational boundary changes, or special measures kick in sooner and hasten some of the decision making.