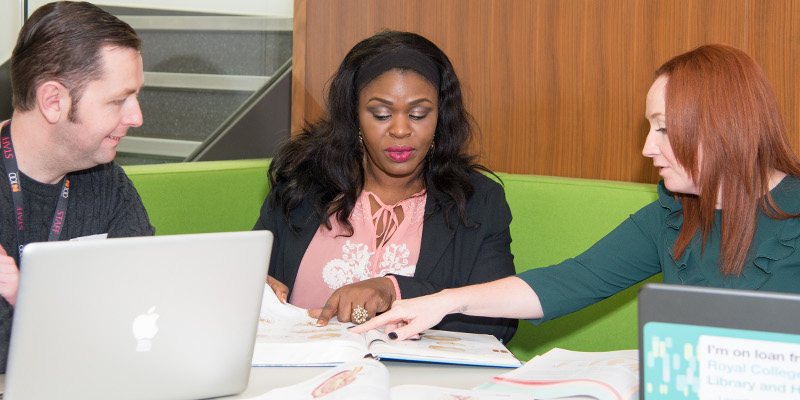 Drop in training has been a big success at the RCN Library and Heritage Centre. We have helped more members than ever to develop their literature searching skills. The service is available every Wednesday (2pm-4pm) and Saturday (3pm-4pm).
We started to offer this service in March 2016. When we held the first session we were not sure if anyone would attend but were delighted when we had 8 participants! Since then the sessions have continued to be well attended every week, with over 200 attendees to date.
Feedback from participants has been excellent including:
I really enjoyed the session. Things were explained in terms that I understand and the librarian was patient and ensured that I understood everything.
The librarian explained how to do a search that that was relevant to me and I felt I could ask any question.
Very approachable staff who talked me through using the databases.
The sessions are led by an RCN information professional who advises on how to get the best from library resources. Questions have included how to:
Start using the RCN library online www.rcn.org.uk/library
Conduct a literature search using a database like CINAHL
Find information on the Cochrane Library.
Members receive a warm welcome and the drop in training is available to attend without an appointment.
If you are interested in attending an RCN library training session you can find out more here.
We also offer online guides 'Getting started using the Library' and 'Doing your dissertation'.