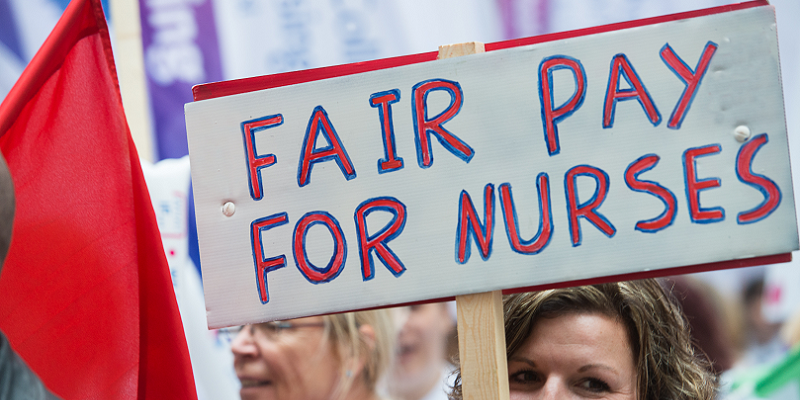 This could be change in your workplace or community, but also at societal level – in your own community, by speaking out on the issues that matter in nursing and health care you are helping change opinions which can impact at the highest level.
With our new Organising for Change programme we want to make the most of your collective power to influence locally and nationally to fight for what matters to our profession, to patients and to you.
What organising looks like varies between organisations, but our new organising model will be 100% unique to the character of you as our members. I want to appeal to you all, as RCN Eastern members, to join us on this exciting journey and be part of the changes you want to see.

Organising is an approach to making positive change happen, where you identify the issues, come together and bring about solutions on your own terms. These issues could be local to your workplace – for example staffing levels or work conditions. Or they could be national, such as our campaigning on #FairPayForNursing and Staffing for Safe and Effective Care.

We want to make sure that all RCN Eastern members have the opportunity to take part in this exciting work. We have arranged training for you to learn more about organising, and in return we will support you to build strong networks and invest in your leadership capability. We believe that by seizing this opportunity you will be helping bring about change to improve your own working lives and the profession as a whole.

As you join us on this journey, we will continue to provide the support and services you expect. But we also want to give you more - more resources, more skills and more opportunities to act on what matters to you.

Please take a moment to find out more by visiting the Organising for Change website. You'll find a video of an introductory session by Jane McAlevey, the world-renowned author and organiser. There are also links to register your interest in joining the organising training.

Everyone in the RCN Eastern team is looking forward to working with you on this programme and we're excited to see the results we know we can all achieve together.