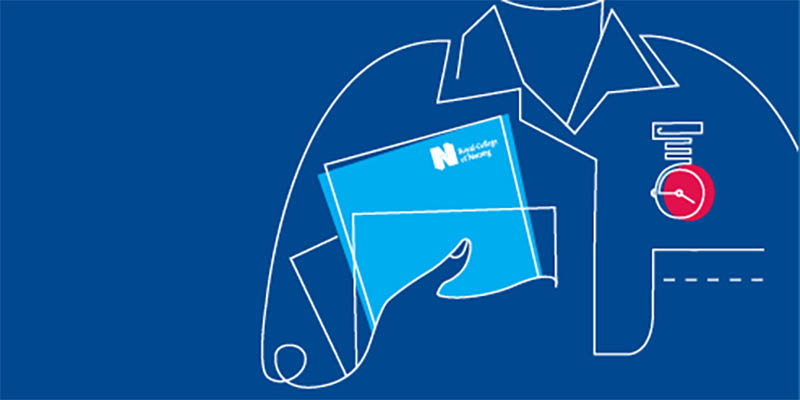 Many nursing students across Scotland have made the choice to opt into the workforce to play their part in the country's response to the COVID-19 pandemic.

During the COVID-19 outbreak, programmes for undergraduate nursing students have been changed so that students, except those in first year, can choose to opt to undertake a paid clinical placement while continuing their education.

Doing so means a change in their status. No longer will they be 'supernumerary' - that is, additional to the number of nursing and HCSW staff needed to provide safe and effective care. Supernumerary status allows them, in normal times, to focus on fulfilling the learning requirements of their nursing education programme while on placement directly supervised by a registered nurse.

Instead, they will be students on a paid clinical placement, 'included in the numbers' of the nursing team for the ward or care home or other workplace to which they have been posted.

The RCN has been lobbying government hard to ensure that, while those students who have chosen to opt in during the current crisis are enabled to do so, their nursing education is not compromised.

Students who opt in continue to be students, as they remain on their programme with learning outcomes to be met, appropriate supervision provided and competencies signed off.

When in clinical practice each student must be supported and supervised clinically. They must have their work delegated to them appropriately by a registered nurse and not be expected to work outside their skills or capabilities. And they must have protected learning time.

They are not simply to be an extra pair of hands deployed to support the existing workforce.

These imperatives are essential to ensure that throughout the emergency period, students are safe in clinical practice and able to continue their progress to qualifying as registered nurses.

It is also essential that in taking emergency action now in the face of an unprecedented crisis, the future nursing workforce is not compromised. All nursing students, whichever year of study they are in and whether or not they have decided to opt into the workforce, must be enabled to complete their education with as little detriment as is humanly possible and within the original time frame of their degree.

Any other outcome would be a threat to the aspirations and future careers of thousands of nursing students as well as to the future nursing workforce itself.