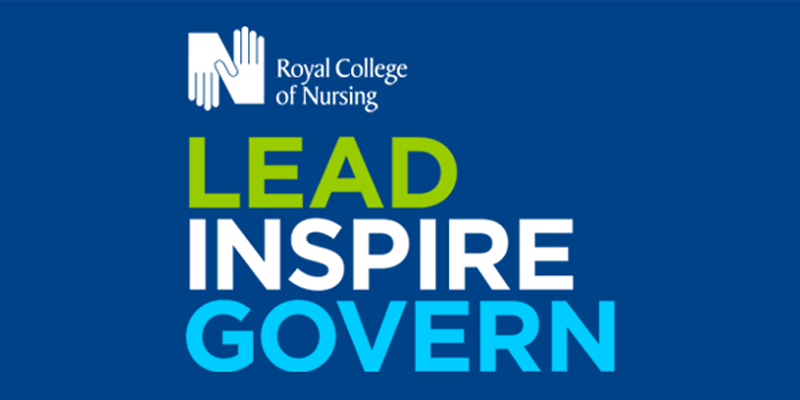 I studied Adult Nursing at Queen's University, Belfast. Since qualifying, I have been working as a theatre nurse. Nothing prepares you for the reality check of being a Newly Qualified Nurse, but I love my job and the learning.
I have so many highlights from being on the committee. Meeting all the other committee members who I now consider friends, attending student debates across the UK, attending our meetings at RCN HQ in London - it has been the most amazing learning experience. There is a commitment required for the committee, and you will need to attend a certain number of meetings to retain your seat. However, we have separate working groups that filter out the work, so it does pay to stay involved and be active.

With so much going on in the nursing world there have been tough times. The profession is constantly changing and evolving, and that does not go without its issues. As the position is a voluntary role, the committee works hard in our own time to improve the student experience and empower the student body. My university also supported me with my RCN responsibilities, and the time I needed to attend meetings and conferences.

I have met so many people that have contributed to my learning and growth over the years. Being on the committee has enabled me to branch out further within my networks and led me down paths I would not have foreseen. I have been educated in many areas I wouldn't have been up to speed with if it had not of been for the diversity of the committee. I have also improved my management and communication skills, and IT skills hosting and running online student webinars over lockdown!

As a student, it is so important to get involved with the RCN as early on as possible. Students are the foundation of the nursing world and the next generation of nurses. My involvement has made me a more passionate nurse and ignited my fire for being an activist - especially being in the midst of advocating for fair pay and the Fund Our Future campaign.

I highly recommend joining the committee, it has been such a huge part of my student journey and holds some of the best memories for me - I have made some lifelong friends both professionally and personally. Saying that, you also need to be serious about playing an active role. The committee work so hard - and although life does through curve balls at us, it is so important to keep involved, as there are so many important issues that require work. The team is so supportive both inside and outside of the RCN and we all make sure to enjoy ourselves and strengthen the bond we all have as a committee.
Most of all, enjoy it and embrace the growth and learning that follows as part of the committee.
If Lynsey's reflections have encouraged you to stand for election to the committee, ensure you submit your nomination by the 4.30pm deadline on Monday 11 October. Find out more here.