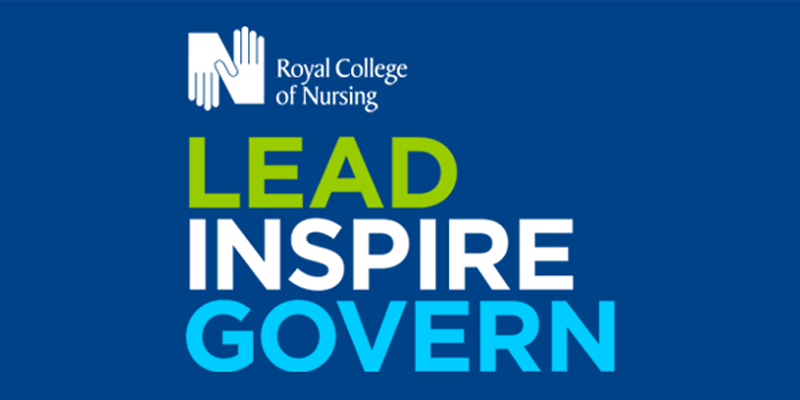 Being on the Students Committee has been such a rewarding experience. I really feel like I have been at the heart of the decision-making process for the RCN. A couple of the main highlights for me have been the opportunity to meet so many new people and the chance to be involved in organising the RCN Students Debate in Manchester.
I have had the chance to communicate and link up with students from around the country and have been able to promote the nursing profession. As the representative for the East Midlands, I have learned much more about how trade unions and professional bodies work.
Before I was elected, I found it hard to imagine that my voice would be heard or that I would have the confidence to speak up about the things that affect me and the student members that I represent. It was so much easier than I imagined. Being on the committee has definitely improved my confidence, especially when networking with other healthcare professionals.
Another big concern I had was how much time would be involved, as I didn't want the fact that I was on the committee to have an adverse effect on my studies. To my surprise it didn't take up too much time at all. Outside of the four or five committee meetings per year and the preparation for those, most of my time was usually spent catching up with WhatsApp messages but I was still able to focus on my academic work and placement.
I am currently studying Mental Health Nursing at De Montfort University Leicester and my course finishes at the end of September. Starting out on my career, I feel as though being on the Students Committee will give me an advantage as it has given me opportunity to link up with professionals in fields that I am interested in.
Looking ahead, I feel that the Students Committee will continue to make a major difference. I think in 2022 a priority of the Committee will be promoting safe staffing and student nursing funding. I would thoroughly recommend anyone who wants to make a difference to seize the opportunity to influence the decision-making process. All I can say is, based on my own experience, if you're wondering whether you should submit a nomination – just go for it!
If Molly's story has inspired you to stand for election to the RCN UK Students Committee, submit your nomination by 4:30pm on Monday 11 October.
Find out more here
.