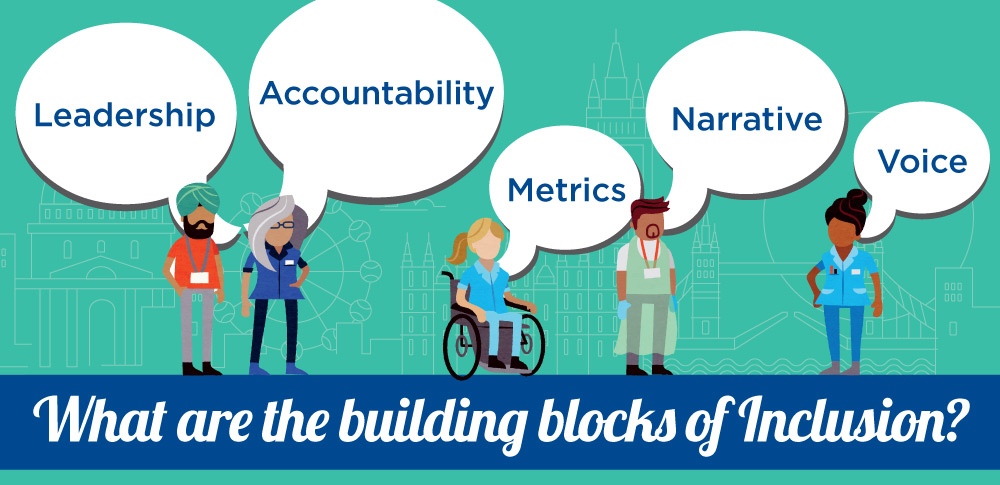 However, on many measures of inclusion, the trends continue to go in the opposite direction. More people feel their managers do not consult with them. Opportunities for progression are perceived as being fewer, particularly by people from a BME background. 12.8% of the NHS workforce has been discriminated against in work in the last 12 months. Fewer staff with disabilities have had reasonable adjustments made to enable them to do their work.
This adds to the picture portrayed by the recent release of WRES data.
The situation is still particularly bad in London.
It can feel an overwhelming problem. However, there are things that you can do today in your own workplace that have been proven to make a difference.
Challenge incivility
Incivility can be understood as, "low-intensity poor behaviour with an unclear intention to harm the target." In reality, we all know it when we see it. It can include being interrupted, or not being listened to, being patronised or ignored.
Research into the impact of incivility has demonstrated the extent of the impact that it has. 66% of people who experience incivility report that their performance declined, while 25% admitted to talking out their frustrations on services users. Moreover, incivility is infectious – even just witnessing incivility reduces performance, and makes individuals less likely to be cooperative with colleagues.
It's not just the staff who are impacted, the most recent NHS staff survey analysis concludes that,
'focussing on civil treatment may be an important driver of performance.'
The inclusion café is an initiative designed to offer skills development and a safe space to share experiences. Campaigns such as that of Dr Kate Granger and her husband, Chris - #Hellomynameis – demonstrate how effective civility can be at improving the experience of patients and staff.
Foster a great team around you
While we tend to think of the NHS in terms of huge Trusts or large institutions, people's experience of working for the NHS is of their immediate colleagues – their team. There is a growing understanding of the importance of high functioning teams to effective delivery. A "real team" is defined as one for which there are "clear objectives, where members have to work closely together to achieve these objectives, and who regularly meet to review their effectiveness."
In teams that are operating according to these criteria, there are fewer errors and lower illness and aggression rates. Effective team working has even been linked to reductions in patient mortality.
The steady decline in inclusion in the NHS in London cannot continue. We are all part of the solution. Developing our capacity to challenge incivility in a constructive manner, and to build strong, effective teams are important ways each one of us can make a difference. Collectively, this could have a groundswell effect, so that next year's results finally show a different picture – one of inclusive, supportive, healthy workplaces.