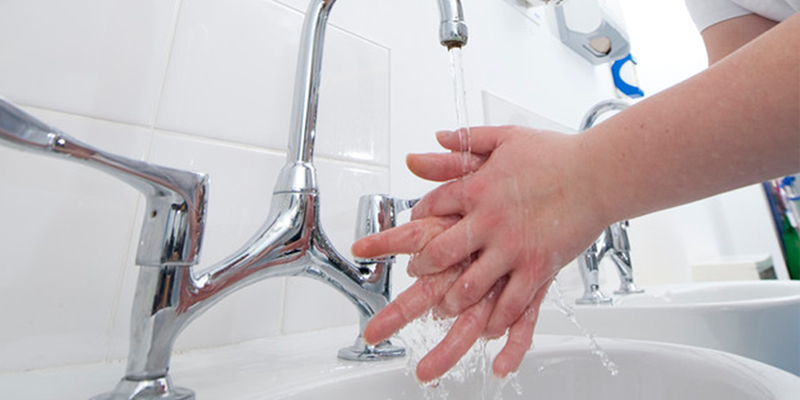 How things have changed since then; the wearing of masks, use of sanitizers and social distancing is the new normal. I'm now so attuned to this new lifestyle that when I drove to the supermarket the other day and realised I didn't have a mask, I turned back to get it.
We have all seen the change in our social conduct, as we have stopped hugging and shaking hands. We now maintain a distance with acquaintances, strangers and, sadly, our non-household family too. Who else is taken aback when seeing pre-COVID behaviours on television? I watched a chat show recently where guests drank from the same cup – who thought that this could be such scandalous behaviour!
However, it's all too easy for any of us to slip into the comfortable spaces that we are used to and forget the 'new rules' of life. We are hearing from members that they are concerned that stringent infection control measures are not being adhered to in their workplaces by colleagues. I find it hard to believe that nursing staff are setting anything but an excellent example, but we are all human, we will all lapse at times. I know that it feels wrong to be told that in the course of your work you have to continue to get close but at all other times be distant. But, to reduce the risk to you and others, this is what is being asked of you and your colleagues.
Calling out colleagues for bad practice is not easy but I have to encourage you to do so. This doesn't have to be done confrontationally and definitely not aggressively; we all forget, this is new territory for all of us, a gentle reminder is all it needs. So when you see someone forget to wipe the phone down after they've used it, remind them; when you see colleagues in the break room get too close, step back; when you see colleagues with PPE that has slipped, let them know, if you see someone rush their hand washing, give them permission to slow down.
We, as professionals, must be exemplary in our practice. Ensuring that all staff in the workplace are displaying absolute best practice will give patients and their family confidence in their safety; your family more confidence in your safety and they will also take your lead in their own behaviour – keeping everyone safer.
Don't be afraid to uphold your values and share best practice, but please be kind as you do it.
The RCN has a wealth of resources on infection prevention and control, including workplace resources,
which can be found here
.
Be safe and take care
Lucy