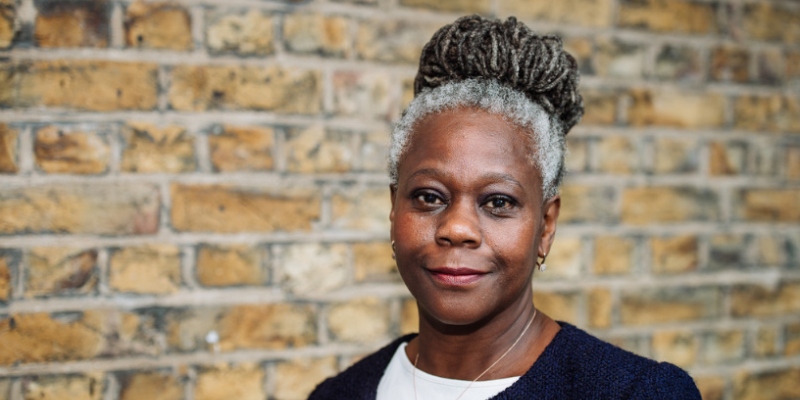 What a difference a year makes. I've just got back from representing the RCN at the Labour Party Conference.

A year ago, we were given a room the size of a shoebox for our event. This year we had a ballroom that even Jeremy Corbyn might have found hard to fill. We had over 60 people there, and it was one of those evenings which made me hugely proud of the work we do, and the difference we make.
I'll get onto what we were talking about in a minute.

First, why were we there? The RCN makes sure it has a strong presence at political party conferences across the UK to make sure that the issues that matter most to nursing are at the heart of the political debate. This autumn, we're spending most of the time at party conferences talking about our campaign to scrap the pay cap, and about our campaign for safe staffing across the UK.
That's what we were talking about in our ballroom.

It was a joint fringe event we ran with the Nursing & Midwifery Council and NHS Providers looking at the future of the nursing workforce, and the pressures we all know about. We were joined by the Shadow Health Minister Justin Madders MP, who spoke powerfully about how the UK Government needs to value nursing staff and show its commitment by lifting the public sector pay cap and invest in training and education.
It was one of those moments when we felt the penny dropping. I believe everyone – even some who might have been sceptical - left utterly convinced about how serious the workforce issues are for nursing. It was palpable, what happened in that room.
But we did much more than that one fringe event.

Party conferences are an opportunity to meet individual MPs and influence them, help them to understand the big issues facing our members as well as hear the solutions, and talk to them about ways they can advocate for nursing staff in Parliament, as well as support our members locally. I had some great meetings with MPs.
As you can imagine, Brexit was one of the hottest topics, so I also took part in a panel event with the Institute for Government about Brexit and immigration – a key issue for our profession.
Next week, RCN President Cecilia Anim and General Secretary Janet Davies will be going to the Conservative Party Conference in Manchester.

They may not get a ballroom for their fringe meeting, but it will be another opportunity to try to influence MPs on issues that matter most to you, including pay and safe staffing.
It's important we get politicians from all parties on board to meet the challenges we face.