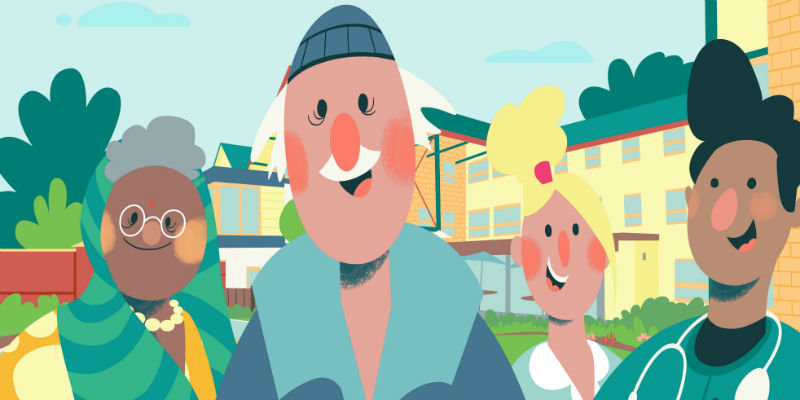 The UK population is living longer and with more complex needs, so the contribution of nursing staff working in care homes is more important than ever before.
The RCN has around 30,000 members working in care homes. The work they do to lead and deliver care, in partnership with both residents and families, is highly skilled. As well as promoting the health and wellbeing of residents, care home nursing staff recognise when a resident's condition is deteriorating and arrange appropriate multi professional support to help manage acute episodes or end of life care.
As part of our commitment to support members working in this setting, we've developed the
care home journey resource
which tracks patients' journeys, from pre-admission to end of life care, at a fictional care home called Red Cedars Care Village.
The care home journey resource is unique because it draws from both the RCN's professional and trade union functions, bringing together all of the support that the College can offer to members working in this area.
Each section of the resource demonstrates the role of the nurse when supporting the resident, their families and nursing colleagues at every stage of the resident's journey.
It also includes real-life scenarios and links to evidence-based resources, to support nurses to answer clinical questions that frequently arise when caring for older people.
Meeting the professional development needs of nursing staff in care homes is key to the delivery of high-quality, safe care, and I know that this new resource will be welcomed by this vital part of the nursing workforce.