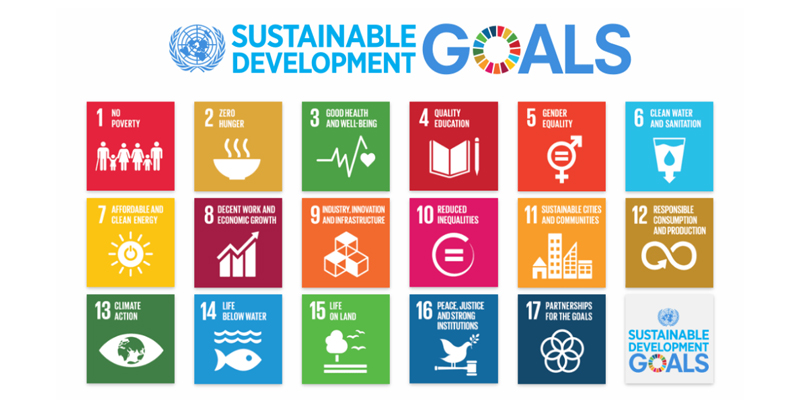 Late last year, the RCN organised a Global Policy Summit focused on the UK's progress towards the UN's Sustainable Development Goals 2030 in preparation for World Health Organisation's Year of the Nurse and Midwife, looking at what the nursing contribution to such goals is, and how to progress them further.
With only 10 years left to run and a total of 193 countries signed up to these 17 goals and the shared agenda, domestic and international progress towards the health-related goal 'good health and well-being' (SDG 3) has been slow to date.
We are leaving the poorest people behind.
Universal Health Coverage (UHC) is a key target[1] within the SDGs, but globally we are nine million nurses short in achieving UHC. It's a key enabler needed to help vulnerable communities to prepare, adapt and respond to changing global threats such as climate change, antimicrobial resistance and pandemics.
The health of people in the UK is increasingly interconnected with the health of those in other countries. As we see all too clearly with the spread of coronavirus, infectious diseases do not respect borders.
Although in the UK, we have good health outcomes and access to one of the most advanced health systems in the world, alarming inequalities in health outcomes persist.
To achieve UHC, will need everyone to have access to a comprehensive range of quality health services involving prevention, curative, rehabilitative and palliative services.
A healthy population is one of the nation's most important assets. It allows people to participate in family life, the community and the workplace. Nursing as a key intervention supporting poverty alleviation isn't just concerned with achieving goal 3 for health and wellbeing.
To improve health, we need to broaden our scope and recognise the role of factors such as climate change, pollution, antimicrobial resistance, and commercial activities (such as the creation and promotion of unhealthy foods).
Looking at the interconnected nature of the goals, improving health for everyone will involve fulfilling rights across a wide range of sectors. For example, in ensuring a right to peace and security, quality education, gender equality and clean air and water.
We are facing a climate emergency. Excessive water use, physical waste and carbon emissions that are a consequence of modern health care inadvertently damage the environment.

It is estimated that hospitals use almost seven million examination gloves in any one year,[2] although some estimates suggest the figure is closer to 1.4 billion.[3] Thankfully, there is a growing awareness of the environmental impact of nursing and many nurse-led initiatives at local and national levels which contribute towards the UK's efforts to achieve the goals in this area.
The RCN is highlighting the leading contribution of nurses to SDGs beyond as well as within SDG3; providing services to the homeless, the socially marginalised and excluded; fighting knife crime; procurement policy to support sustainability; female genital mutilation and enhancing food security.
This is part of an evidence-gathering exercise aimed at demonstrating the breadth of the nursing contribution to health and care, but the return on investment in nurses. It also articulates WHO's year of celebrating the work of nurses and advocating for investment.
The evidence base is growing and compelling. The message is clear. Now is the time to feel the power of our voice, speaking as one in a global call to action.

[1] Progress towards UHC is measured by two SDG Indicators: Indicator 3.8.1 The proportion of a population that are covered with essential health services (UHC service coverage index)2 Indicator 3.8.2 Proportion of population with large household expenditures on health as a share of total household expenditure or income.
[2] www.england.nhs.uk/2018/10/nhs-saves-288-million-on-everyday-essentials/
[3] www.gosh.nhs.uk/news/gloves-are-off