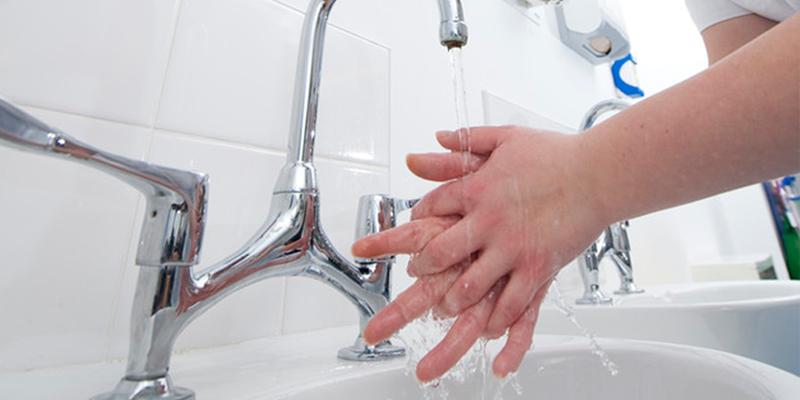 Hand hygiene is recognised as the most important thing anyone can do to prevent the spread of infection.
That's why the RCN is once again supporting the World Health Organisation's World Hand Hygiene Day on Sunday 5 May.
The RCN held our second annual Glove Awareness Week (GAW) this week to coincide with World Hand Hygiene Day.
The week has focused on raising awareness about the role of proper medical glove use in promoting hygiene.
Many people took part in this year's GAW in the UK and across Europe.
I was involved in a fantastic Twitter chat this week which gave us the opportunity to learn more about the correct uses of gloves and discuss the importance of hand health.
The timing of GAW gives us an ideal opportunity to engage in conversations about hand hygiene without having to directly talk about it – glove use is a great way to stimulate new approaches to hand hygiene.
However, this week has also presented us with an opportunity to talk about sustainability.
This week's motion by the UK Parliament to declare a climate emergency has the potential to stimulate and galvanise action to mitigate the effects and scale of global temperature increases.
The NHS will be at the centre of activity, both as a trusted source of advice and support, but also as one of the country's largest contributors of carbon emissions.
It's not just the buildings and the energy we use that raises our carbon footprint, but what we use to deliver care.
For this year's GAW, we are helping our members to become more environmentally aware by focusing on the complete lifecycle of a medical glove.
As well as the risk of dermatitis from overuse of medical gloves, there are significant environmental impacts.
Synthetic medical examination gloves are derived from crude oil (a fossil fuel) and can take up to six weeks to reach the UK by boat after production in factories.
Gloves are necessary, but if we use them when not required or if we waste them, we contribute to the environmental implications that go with that waste.
So if you do one thing this year for World Hand Hygiene Day, check out our The Lifecycle of a Medical Glove video and think about how gloves are used locally where you work.
Reducing unnecessary glove use and improving hand hygiene will benefit us, our patients and our planet.
Find out more:
Glove Awareness Week