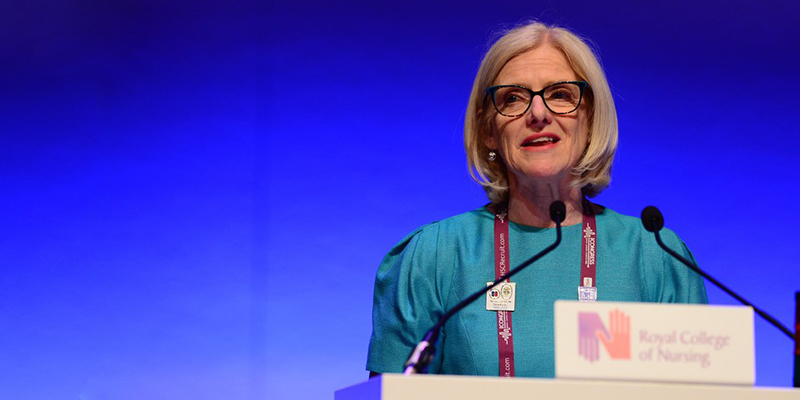 We heard some fascinating, and sometimes contentious, debates in Belfast, covering everything from nursing pay, public toilets, body cameras and cannabis.

The personal stories members shared demonstrated their true commitment to the profession and I'm so proud to have been among them, fighting hard for the recognition nursing deserves. To be a nurse is such a privilege and that was articulated so beautifully by our keynote speaker, nurse and author Christie Watson.

But Congress isn't all about celebration. It also highlights the real issues facing the profession and provides clear instruction about what the RCN needs to prioritise to realise change. This year our focus will be on campaigning for safe staffing levels and accountability set in law for every part of the UK. We know that nurses want to do a good job but being stretched to the limit and consistently working beyond capacity is having an impact on patient care. We must stop this. We'll also be working to ensure all nursing staff, wherever they're based, are paid fairly. So this year we'll be campaigning for better pay for nursing staff who work outside the NHS.

Following the debates at Congress, we'll also be seeking to preserve the field of learning disability nursing, working with employers to improve working conditions for prison nursing staff, commissioning research into therapeutic staffing levels for mental health nursing and lobbying the Government to waive health surcharges for overseas nurses working in the NHS.

It was a busy few days in Belfast but now the hard work really begins. I want to thank all our members who came to Congress and encourage those who didn't to join us in Liverpool next year. Nursing is a proud, powerful and innovative profession. Congress is a true demonstration of that.
Register your interest in attending Congress 2019 in Liverpool
Watch Janet Davies' keynote speech from Congress 2018