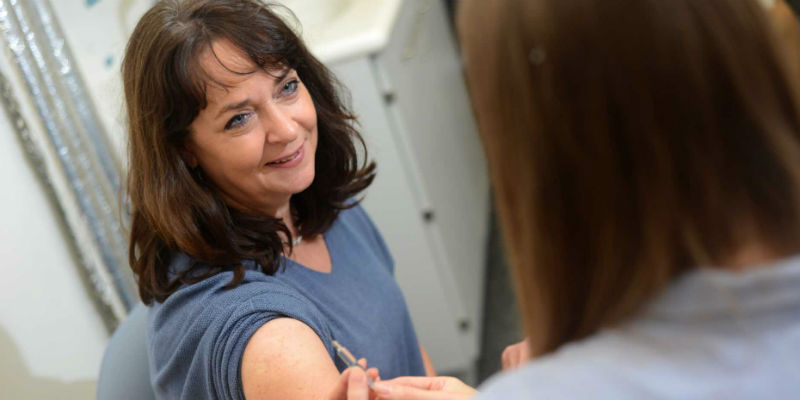 Vaccination is an essential, primarily nurse led, service and maintaining safety is always fundamental to all clinical services. There has been considerable discussion nationally around how nursing staff can deliver vaccinations safely, whilst minimising time spent in clinical areas and maintaining social distance.
The RCN has developed the following guidance and positions to support our members working in this area:
We've developed guidance to support the practical implementation of mass vaccination during COVID-19. Read more here.
We've responded to the Department of Health and Social Care's consultation on distributing vaccines and treatments for COVID-19 and flu. Read our response here.
We've launched our #BeatTheFlu campaign

for the 2020 – 2021 flu season.

This is to encourage all health and care staff to get the flu vaccine. It is also designed to support nursing staff deliver the vaccine safely. The flu vaccine should be freely available to all front line staff, including students. This is to protect them and their patients, and to instil best practice on the health care professionals of the future.
We're working with NHS and public health agencies to inform and advise on the various pieces of work going on around vaccination programmes this season. This includes the potential COVID-19 vaccine.
Our position is clear: nursing staff should receive access to education and training in line with nationally agreed immunisation training guidance. We will continue to work with national and regional teams to make sure we have the workforce needed to support the delivery of a potential COVID-19 vaccine. This is provided that these staff have the support, supervision and training they need.
We'll continue to engage with the NHS and Public Health teams for future development to ensure best practice and will continue to update the relevant pages with more guidance.
If you need any information or support from the RCN relating to COVID-19, visit our
website
or
contact us
.