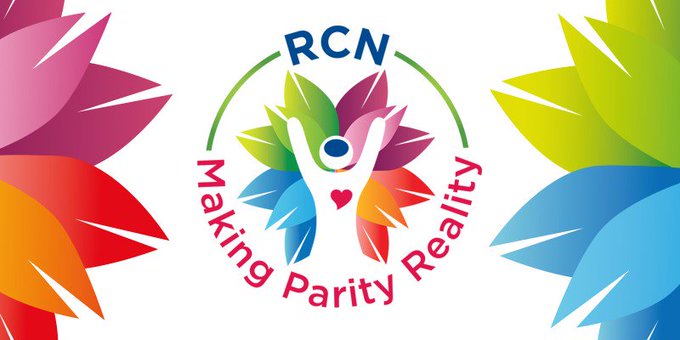 https://www.rcn.org.uk/clinical-topics/mental-health/parity-of-esteemLaunched to coincide with World Mental Health Day, the campaign recognises that physical and mental health must swiftly be given the same priority.
While you may not specifically work in a mental health setting, as nursing staff we are all in an excellent position to promote good mental health, and across most services we are likely to support patients who experience mental health issues. For us nursing staff, that means reminding ourselves to consider the whole person, not just the individual with a 'broken arm' or the 'patient with diabetes'. In its simplest form, that's getting into the habit of asking all patients how they feel, physically AND emotionally.
And the RCN's drive to #MakeParityReality doesn't stop there. We're encouraging members to take other small, but important steps, such as:
Making yourself and colleagues aware of mental health support services in your community that patients can be referred to;
Identifying health interventions that can improve overall health and wellbeing such as stop smoking services;
Set up a staff working group that can help drive the mental health agenda in your place of work;
Identify the staff member responsible for training and development for colleagues who need extra support.
And as we launch our own campaign, we must also acknowledge the focus of this year's World Mental Health Day: suicide prevention.
Every year, according to the World Health Organisation (WHO), around 800,000 people die by suicide, and a lot can be done to support people and prevent suicide: you can access WHO's resources with more information.
We need to talk about parity of esteem. It's about valuing mental health equally with physical health. At the moment, this isn't the reality. Evidence shows that people with serious mental health needs are dying 15-20 years earlier than the general public. This needs to change, and in the 5th richest country in the world, it ought to.
And while we're on the subject, it's just as important to look after your own mental health. Rather like the safety demo on a flight, you have to put your own oxygen mask on, too. So head to the RCN website where there are lots of resources available to you including on topics like mindfulness and tips for both at work and at home.
Check out the brand new #MakeParityReality webpage and together let's end the disparity.