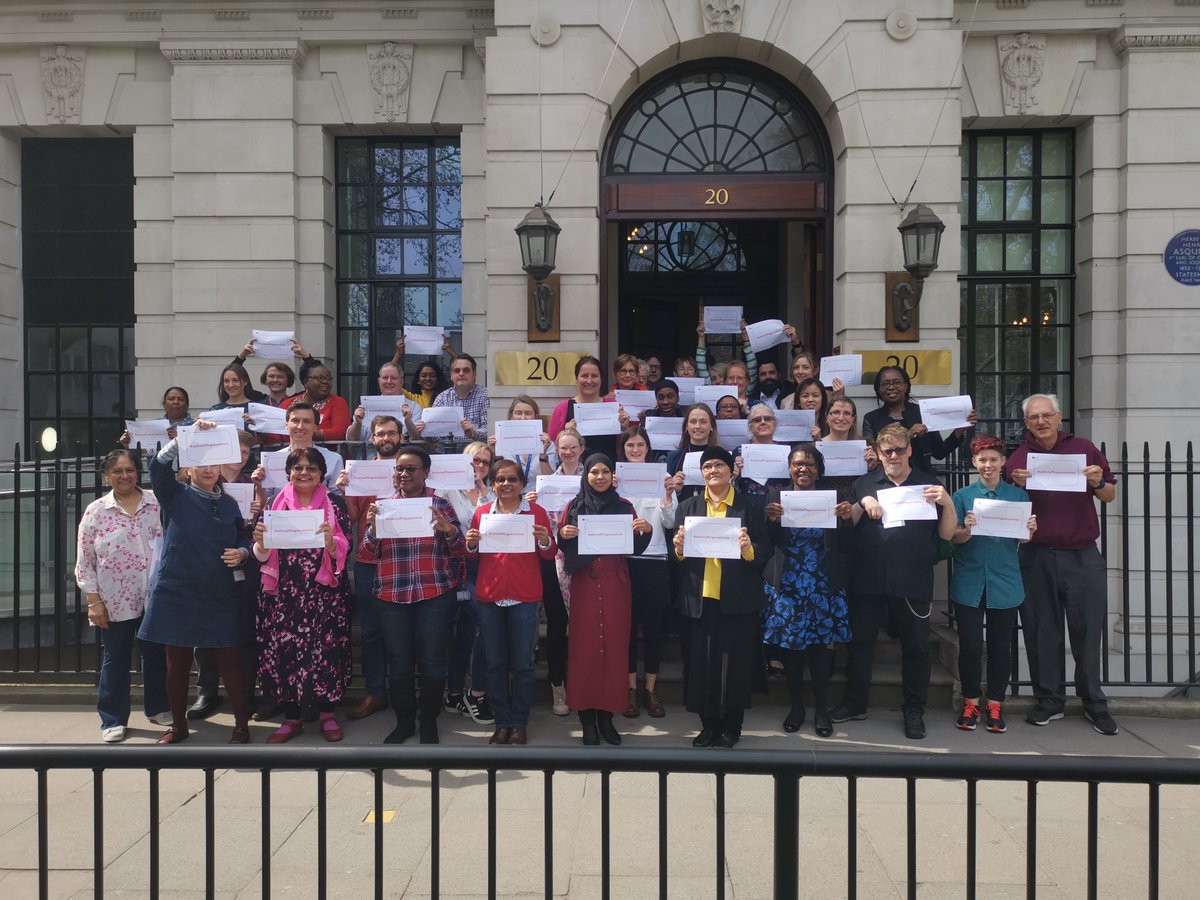 Hosted in Cowdray Hall, the final regional collaborative event of phase one of the campaign, brought together members from a whole range of roles and settings; from those working in the NHS to those delivering care in the independent and third sector.
In London we were keen for our event to remain as attached to the reality for our members on the ground as possible. That's why we opened our day with a poem by one of our London members, Miriam Barber, a nurse working at King's College Hospital. The poem 'The Man in the Soiled Linen' was a powerful reminder of the difficult decisions nursing staff have to make every day when there just aren't enough staff to provide the dignified care all patients ought to receive.
Members in attendance ably led discussions on what direction they believed the campaign should take, what the demands should be, what tactics would be most effective, and even down to exploring the finer details of the campaign design and colour scheme. Michael Coram, one of our regional campaign leads, spoke powerfully about his own campaigning experiences and members were brimming with ideas and eager to get to work and discuss back at their branches. It was a day of awe inspiring energy and enthusiasm
The next stage for us in London is crafting our regional campaign plan using all of the expert input from members who attended the collaborative event. We will then work closely with regional campaign leads Michael and Danielle, our student lead Harriet as well as RCN staff here in the capital, to craft a plan that members and the region can deliver together.
Since the event, the NHS England Consultation into the legislative changes needed to deliver the Long Term Plan closed, and we were delighted to see over 10,000 people write in to echo our calls about the need for a law that will make leaders accountable for staffing care settings safely and effectively.
The appetite to win this campaign is out there, our job as the RCN London region, both staff and members, is to take the argument to the wards, the streets and the community. And then win it.
I look forward to seeing many of you at Congress this month where I know our campaign will be at the centre of many discussions.