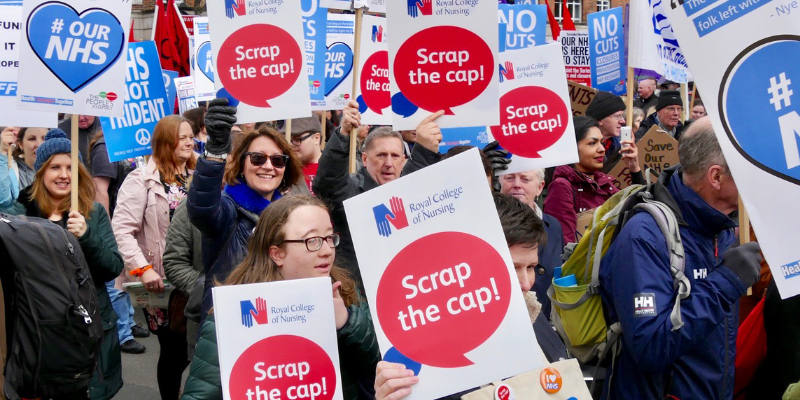 In June this year we launched our Summer of Protest. Thousands of you answered our call by taking part in events across the UK.
You've walked wards, protested outside workplaces and engaged with fellow RCN members and the public too.
Thanks to you, many more people now support our campaign – recognising that the cap on nursing pay hurts patient care as well as nursing staff.
But now our attention turns to our Scrap the Cap rally in Parliament Square.
If you're not yet registered to attend, it's not too late. You can arrange travel with your local RCN office.
If you live or work in London, come along and invite your friends, family and colleagues.
It promises to be an exciting event and we have a fantastic range of speakers, including actor and writer, Sir Tony Robinson, and stand-up Rob Delaney.
But I'm most looking forward to hearing passionate stories from some of our members – about the impact of the pay cap and why it's time for the Government to value the amazing work you do.

If you can't be in London, follow the rally from home on Facebook and Twitter. You can also join our Thunderclap which goes live during the rally.

While the rally takes place, MPs will have the opportunity to meet RCN Council members at a drop in session in the Houses of Parliament. This is an important chance to build support amongst MPs from all parties before the Budget.

Wherever you are on Wednesday - in Parliament Square, at home or at work - please make your voice heard.

Wednesday 6 September is the day we tell MPs from all sides, back in Westminster after their summer recess, that we are not going to go away.