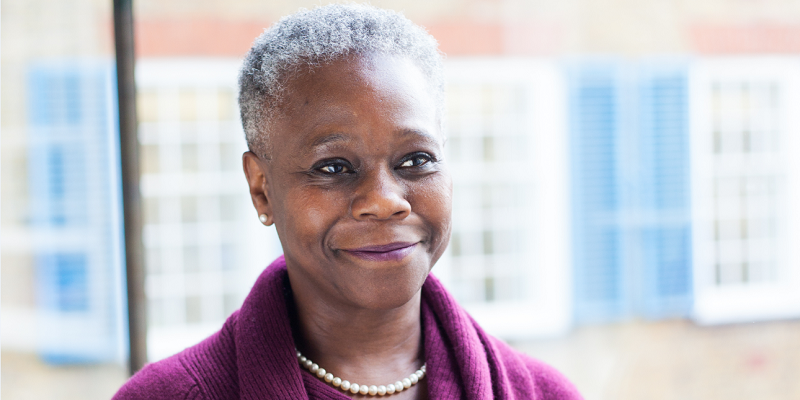 Across this year, members have used their collective voices to advocate for nursing staff and the profession, calling for action and change across the UK.

This year's Congress was held in Liverpool and as usual, provided a wonderful opportunity for members to come together and discuss priorities for the coming year. Members debated on concerns that affect nursing staff, patients and the most vulnerable in our society, including bullying in the workplace, addressing child poverty, and impact of health care and climate change. Thank you to all of you who were able to attend, or participate remotely.
Earlier in the year, we celebrated 100 years of learning disability nursing and this month commemorates the centenary of nursing registration. It's so important to reflect back on these milestones as we approach a new decade and look at what we can accomplish going forward.
Our work in campaigning for Staffing for Safe and Effective Care continues to grow. In May 2019, the Health and Care (Staffing) (Scotland) Bill was passed by the Scottish Parliament, and received Royal Assent in June marking another historic moment in our campaigning, following the Nurse Staffing Levels (Wales) Act in 2016.
In Scotland, work is now underway to develop the guidance to support implementation and in Wales, the RCN has recently published a report examining the implementation of the Act, which is already making a beneficial impact on the quality of patient care and professional nursing leadership. The report was debated in the National Assembly with high praise given to the Royal College for their contributions to the legislation and policy development process. In response to RCN campaigning the Welsh Government has announced the extension of section 25B of the Act to children's inpatient wards.
The England campaign has gone from strength to strength in 2019, with over 10,000 people responding to NHS England's and NHS Improvement's request for public views on changes to legislation that they said will help deliver the NHS Long Term Plan. Since the campaign launched in September, we've reached 85,000 petition signatures.
In the last few weeks, members in Northern Ireland have been taking part in industrial action over both safe staffing and pay. Currently, there simply aren't enough nurses to provide safe patient care in Northern Ireland – almost 3,000 nursing posts, around 13% of the total, are vacant. Salaries of nurses in Northern Ireland have also been allowed to fall far behind those of colleagues in the rest of the UK.
I joined members gathered outside Belfast City Hospital in freezing temperatures last week and then later in the pouring rain at the Royal Victoria Hospital and several others. There were pickets across 21 different sites in Northern Ireland. I witnessed huge support for nurses from the public as I visited picket lines yesterday. They know staff wouldn't be taking this action unless they'd been pushed to the limit. Almost every nurse I spoke to told me they didn't want to take this action, but felt it was the only option left that could make employers, politicians and government sit up and take notice.
I know many of you will be working throughout the festive period, putting the needs of your patients above your own celebrations. I want to say thank you for your ongoing dedication to your patients and your community.
I want to say a special thank you to our incredible reps, who work tirelessly to help members across the UK and to our RCN Direct service, who have continued to provide essential support to members when they need it the most.
The World Health Organisation (WHO) has named 2020 as the International Year of the Nurse and Midwife, in honour of 200 years since the birth of Florence Nightingale. Across the next year, we will be recognising and sharing nursing achievements across the globe. As both a celebratory year and the start of a new decade, 2020 provides us with an opportunity to celebrate what is great about the profession and our colleagues, as well as looking at what we need to grow and develop in the future.
I hope you are all able to spend some time with friends and family and prepare for the New Year. There is lots of work still to be done, but I hope you, like me, are looking forward to all the opportunities that lie ahead.