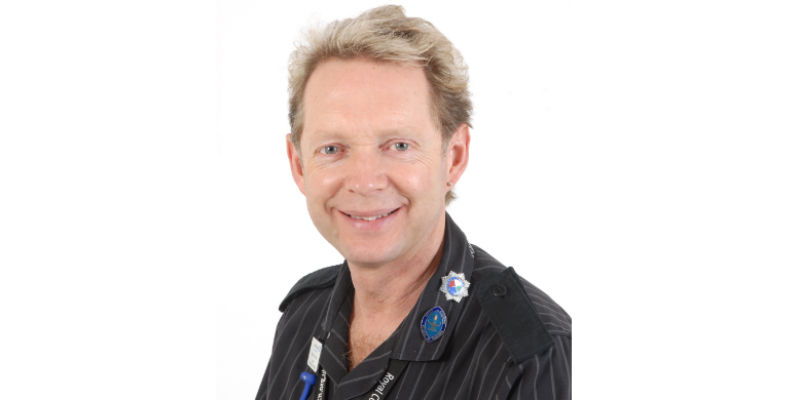 In a historic move RCN Council voted unanimously to support a ballot for strike action by members of the Jersey Branch should the current mediation process fail. The branch has been heading a campaign for wage increases for several years. The RCN Council support of the branch's proposal shows that the voice of nursing must be heard or the implications of not doing so can be very serious indeed.
Safe staffing continues to be a key focus of RCN Council. It is imperative that we have enough nurses to provide the services and quality of care that our patients need and deserve. This work stream is ongoing and I will keep you updated regularly.
We discussed the Government's Long Term Plan for the NHS and the serious concerns we have about how its aims will be achieved given the number of nursing vacancies. We are especially concerned about student numbers which have fallen significantly following the loss of the bursary. In the South West we have 805 nursing training in the 2017/18 cohorts but only 526 in the 2018/19 cohorts. This is clearly a worry for future care delivery.
We acknowledged the fact that a large percentage of RCN members do not work for the NHS and therefore many of our members work in small teams without the support of accredited RCN representatives working alongside them. We discussed the need to ensure that members working outside of the NHS feel supported wherever they work.
Recruitment is key for the RCN and it is important that we continue to grow our Health Practitioner (HP) category of membership. We have a Health Practitioner representative on RCN Council to ensure these members have a clear voice. I am very keen to work with him on engaging our HP members to tackle challenges such as variations in title, roles and training. It is also vital that our HP members are acknowledged and feel valued for the vital roles they play in the delivery of care.
I believe in openness and transparency and with this in mind I asked that we publish our RCN Council agenda in advance so that members can speak to us about the issues they are interested in or concerned about. This was agreed.
During the day I took the opportunity to invite Anne Marie Rafferty, RCN president, to visit our South West region. I am delighted to say that Ann Marie accepted the invitation. This will be arranged with the regional office and the date published in due course.
All in all I felt the meeting was an excellent start to the year's business and I do feel that the voice of nursing will be heard loudly and clearly.
Busy but exciting times ahead.
Please follow me on Twitter @gwalkerpoole1